Questions?
They are answered by the XTRF community and our experts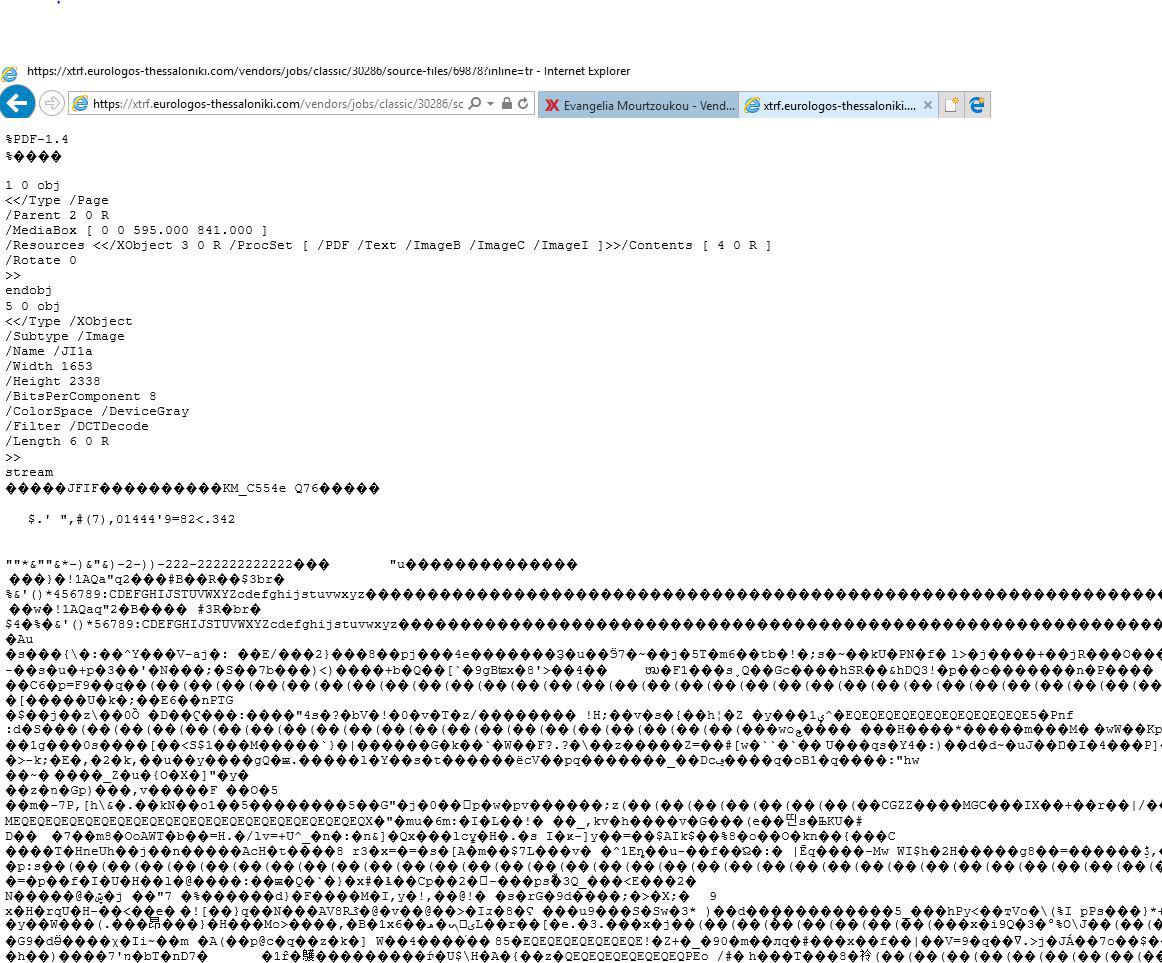 Hi,
Our vendors said that if they click on the PDFs in the Vendor Portal (now the download icon or the Download all button), they get the PDF contents in code instead of actually seeing the PDF.
We tested this in Chrome and FireFox on different PCs and the result is the same (see attached screenshot).
We have been thinking that it would be a good idea to have the status of the Vendors changed as happen with the Clients' status. That way, every vendor who has already collaborated with your company would have the status of "Active" unless you change it (because s/he is no longer active or because you had a bad experience with that vendor or his/her data is incomplete).
What do you think? How do you deal with vendors status? We think it is a waste of time to change it manually to active as, if we have just worked with that provider, it is sure s/he is active!
Thank you!