Articles
The 'Finance' card contains all the financial information about a Project. Let's review its tabs.
'Overall' tab

The tab presents the overall profitability of the Project, the margin obtained as well as the ROI rate (return on investment).
'Receivables' and 'Payables' tabs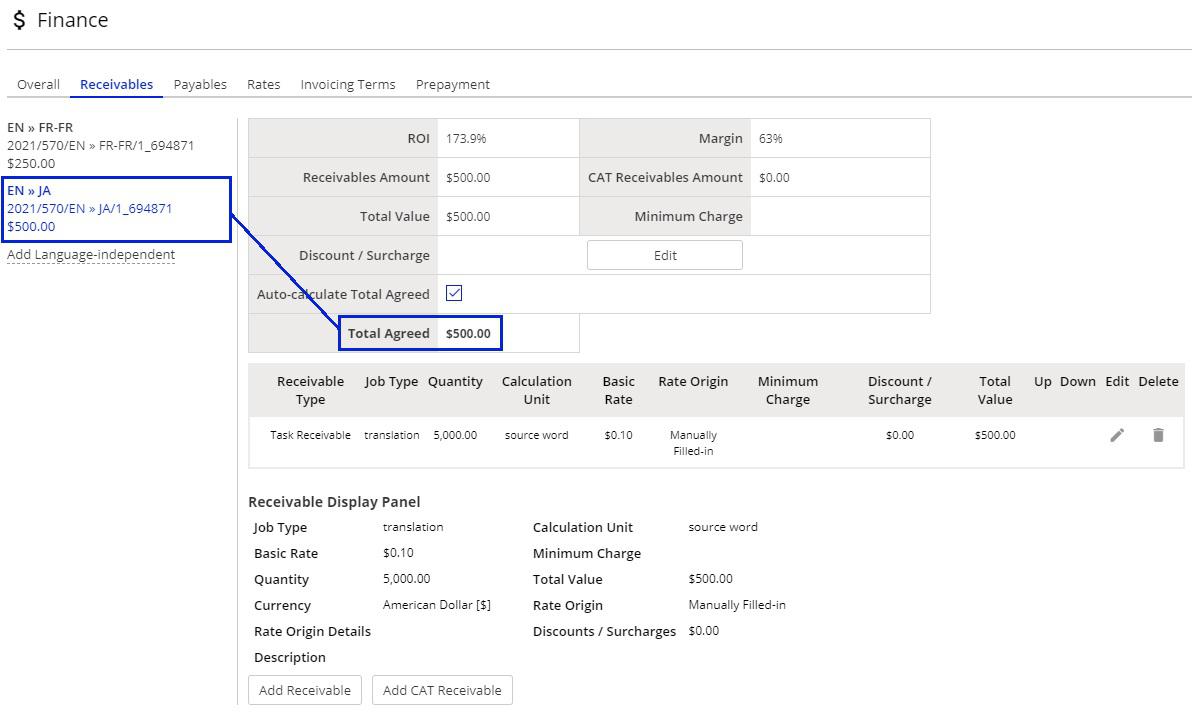 The tabs are used for defining the Receivables or Payables per language pair and/or Job Type.
Please find the detailed instructions on adding Payables and Receivables to Projects.
'Rates' tab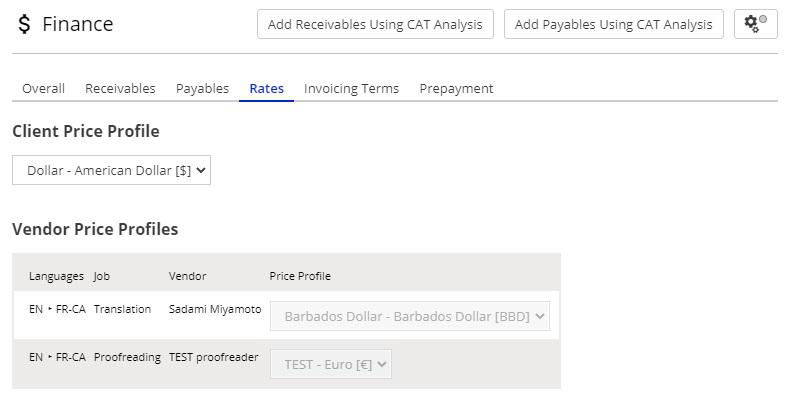 On the 'Rates' tab you can check which of the Client and Vendor Price Profiles were used for calculating the Receivables and Payables in the Project.
'Invoicing Terms' tab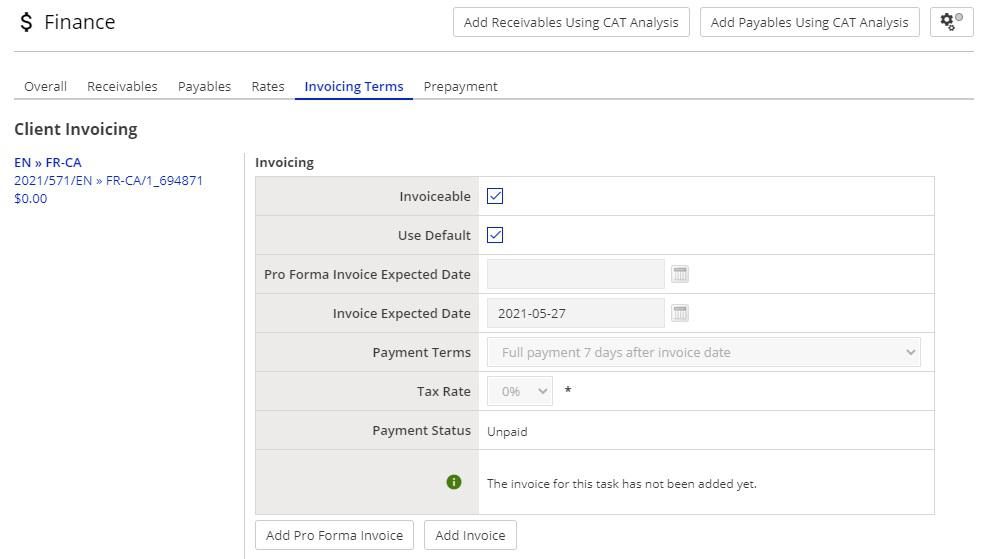 This tab contains an overview of the Client and Vendor invoicing conditions (such as: whether the language combinations/jobs are invoiceable, what tax rate will be applied, whether the job/language combination has already been invoiced, and so on). For Clients it is also possible to add a project invoice directly from this level by clicking on the Add Invoice button.
'Prepayment' tab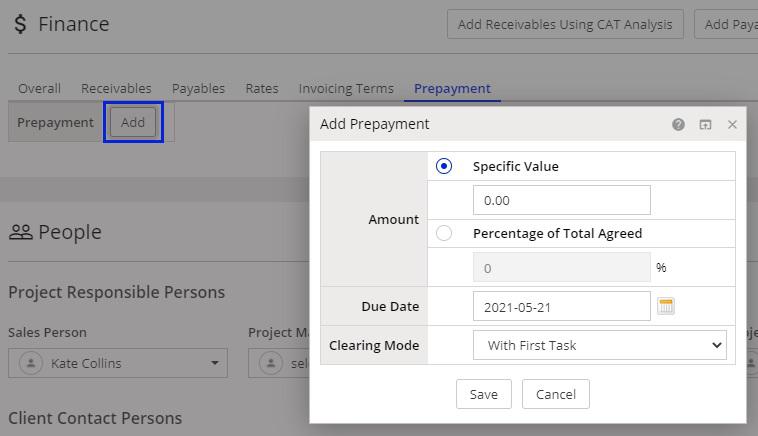 When the Project is opened, you can use the 'Prepayment' tab to add a project prepayment. Click on the Add button and in the pop-up window specify the value of the prepayment, its due date and the clearing mode.