Articles
XTRF Chat interface notifies you about unread messages. You may also receive notifications about unread messages via email or as push notifications in your browser and on your mobile device.
Whenever you have an unread message, XTRF Chat interface notifies you about it, also displaying the number of unread messages in Workspaces and in specific Chat Rooms.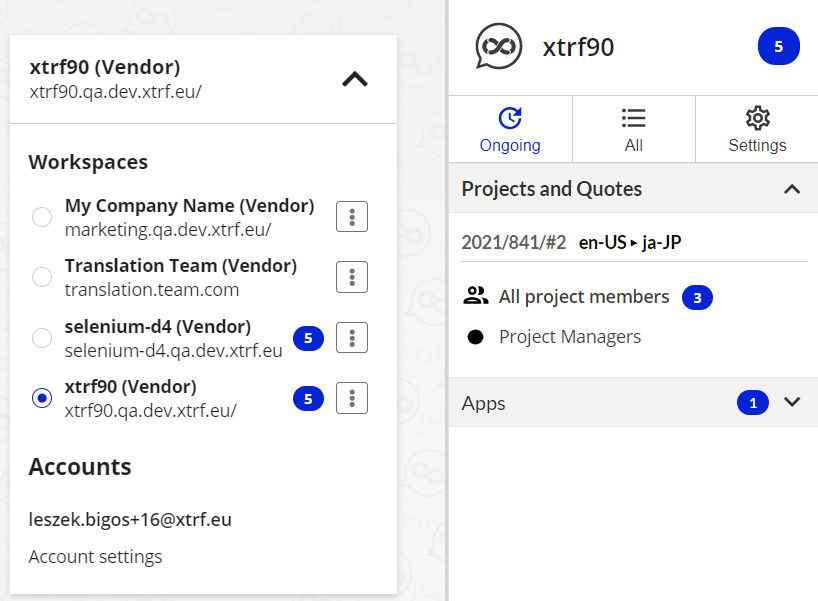 How to turn email notifications on or off
Enter a Workspace in XTRF Chat.
Select Settings.
Check / Uncheck a box next to 'Unread messages' to turn notifications on or off.
Select Save changes.
Result (email notifications: on)
If you have any unread messages for longer than two hours, you will automatically get an email notification.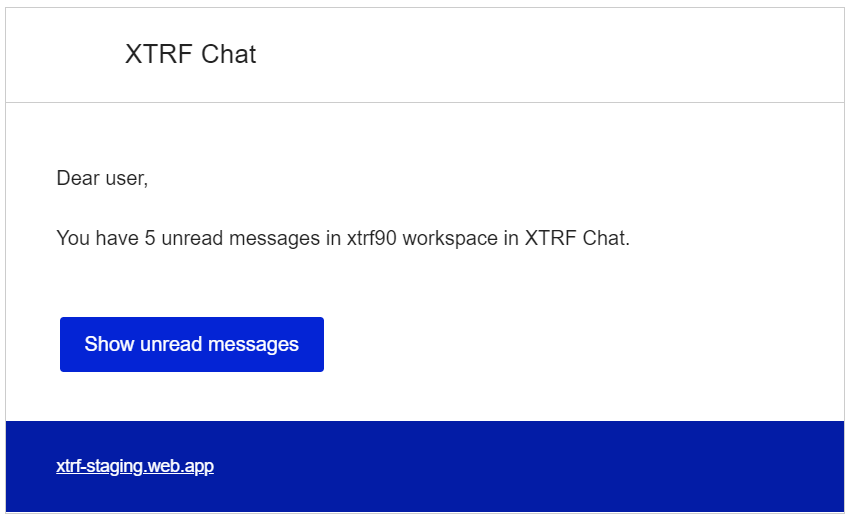 Note
XTRF Chat email notifications are sent out from a different SMTP server than Home Portal notifications, thus the sender address and the content of notifications are not configurable. Once the feature is enabled, the notifications will become live for all Vendors enrolled in Project Teams.
Push notifications
If you're using the standalone XTRF Chat web app, you can configure push notifications by going to your browser settings.
If you're using the XTRF Chat mobile app, push notifications are turned on by default. However, you can turn these off in your phone's settings.