Praises

Jan Hinrichs
2 years ago
in
Home Portal / Smart Projects
•
updated

2 years ago

•
3
Hi XTRF Community,
At Beluga we have created a simple web based form to get stats from Smartling and other TMS into XTRF as XML files for the receivable and payables in Smart Projects.
Test server link: https://dedalusnet.com/servicios/xmlxtrf/xmlxtrf/www/

Would be great to hear if this is useful for you too. Hope you like it and it saves some time. Your feedback is very much welcomed!
Here is a screenshot: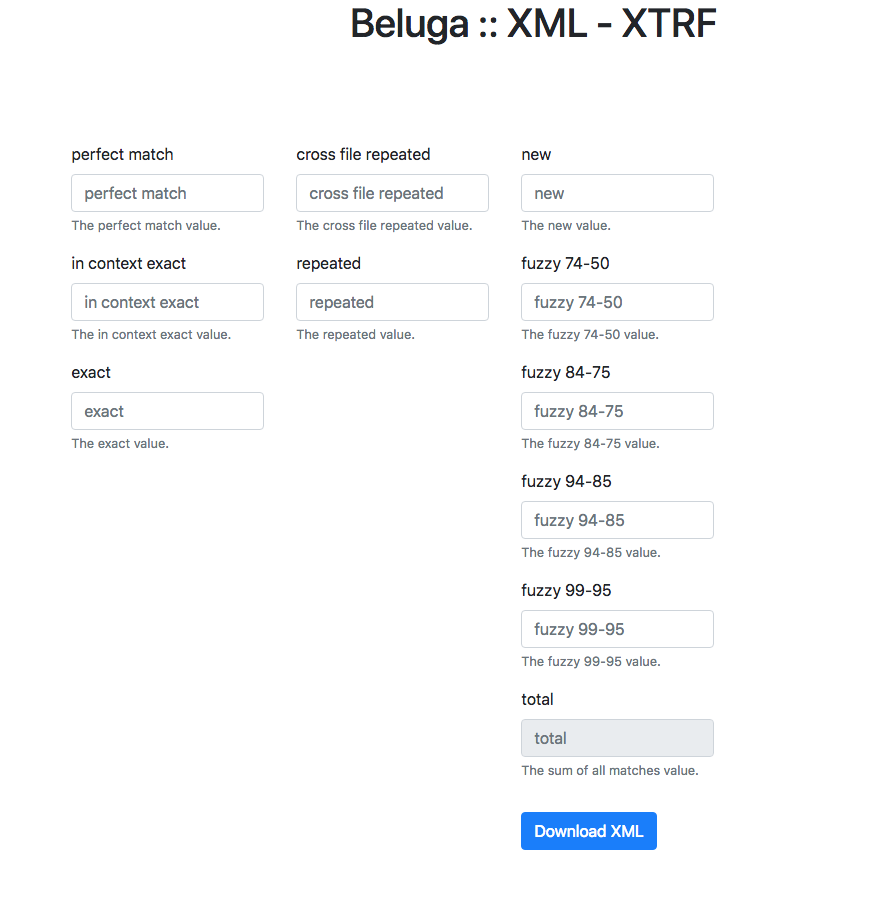 It works out for us but Would be great to get