Articles
In Smart Project every file is uploaded and shared separately. So the PM can choose which file is to be shared with whom.


Every file can be shared with Vendors. On the sample picture there is
Source File shared with four,
Reference Shared with five,
Other file shared with noone
TM shared with the same four as the Source file
PM can adjust this freely. To do so, he must mark the desired file, and roll down the File Actions list. From the options to choose, apart from Share, there are:
Send files to Client - which basically sends the file to the Customer's representative
Edit Properties - which allows to change the file Category
Download
Delete
By choosing Share Option, user is moved to a menu with all available jobs with which the file is not shared yet.
By checking the desired ones, the file is sent to assigned vendor.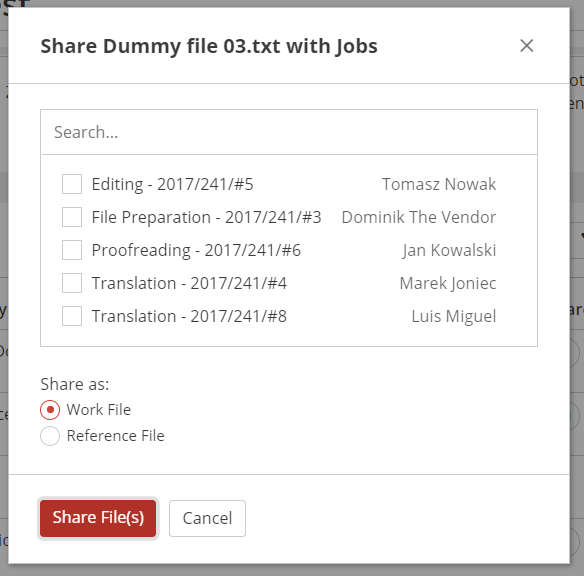 Backward operation of unsharing jobs is very similar. PM just chooses with whom he/she does not want to share files anymore.