Questions
For some of our clients we apply volume discounts starting from a certain number of words.
I have created a volume report for internal use (I must say I'm pretty new to custom reports, ubt it seems to do the trick), but would now like to share it with a few clients so they can actually see the number of words translated so far this year.
So I went to the Exeuction Permission tab and wanted to grant clients access through the portal. However, the following message appears:
This checkbox is available when the report filter parameters include the currently logged-in client

I
I can't seem to find any such checkbox in my report. Does anyone know how to fix this?

My report looks as follows: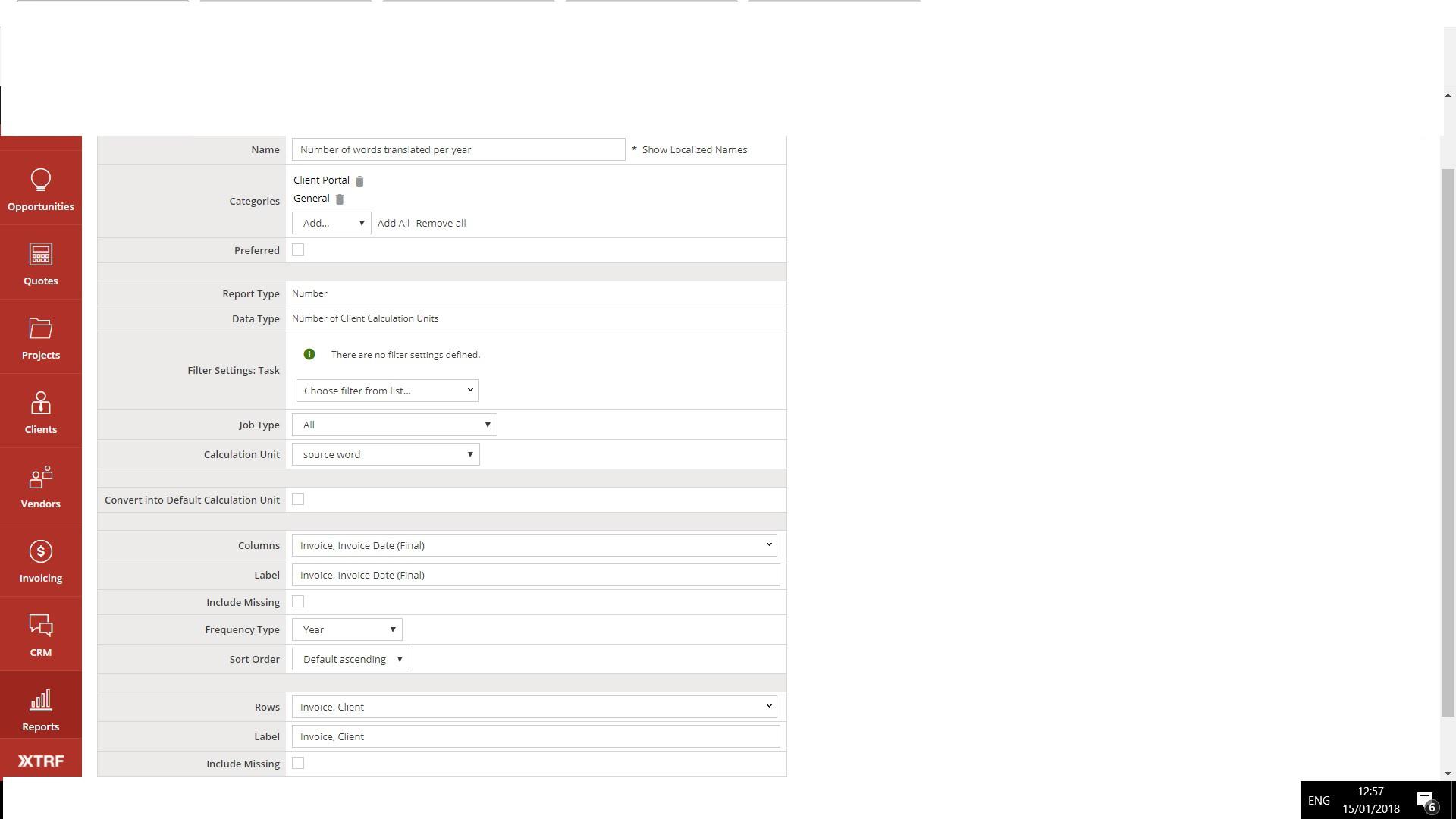 Thank you very much in advance.