Questions
I am running into a problem trying to update Language combinations to add additional services to a Vendor.
I have 4 language pairs selected. I click on Update Multiple. Then on "editing" under Job types, with Append selected. I click on Apply. When I click on a single language combination after this to see if "editing" was added, it was not.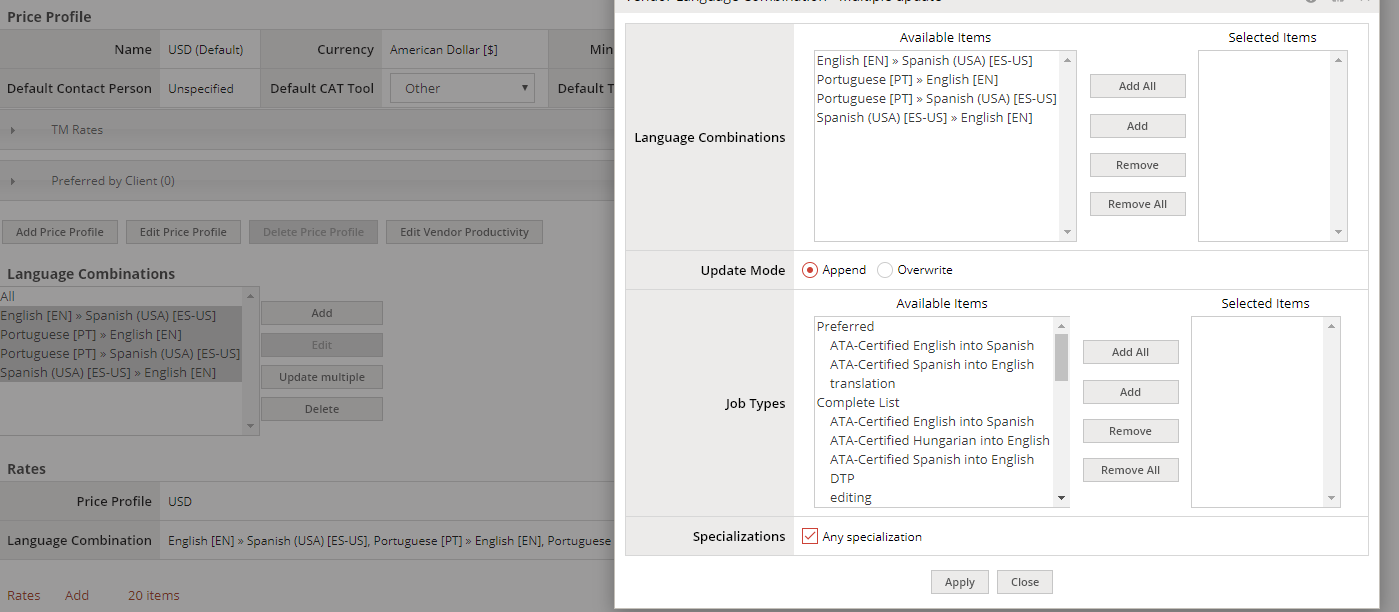 If I do this manually by editing one of the language pairs, it does work.
Thanks!