Articles
In the Job Offers module, Vendors can browse, sort, display and accept or reject Jobs that have been proposed to them.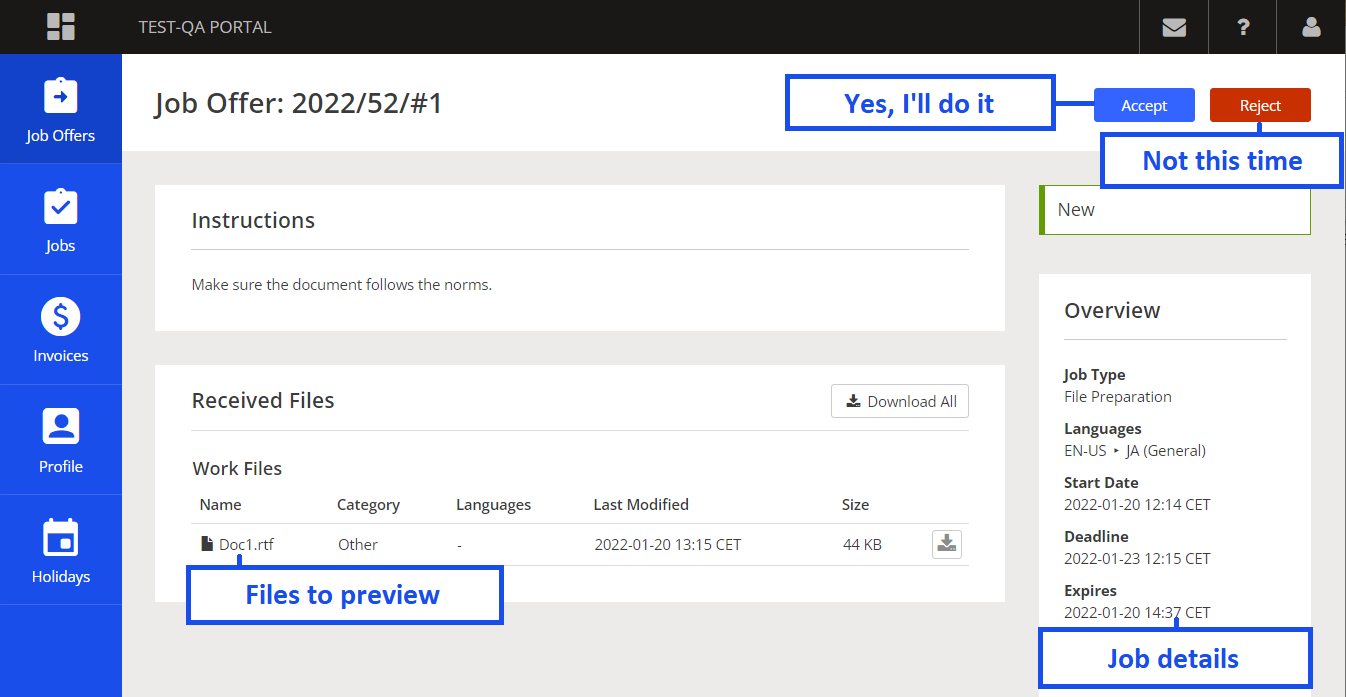 When a Job Offer is Accepted, it is moved to Jobs module and found in the 'Pending' or 'In Progress' tab, depending on its status.

When a Job Offer is Rejected, it disappears from the list and is no longer available.
The list appears empty when no more offers are available.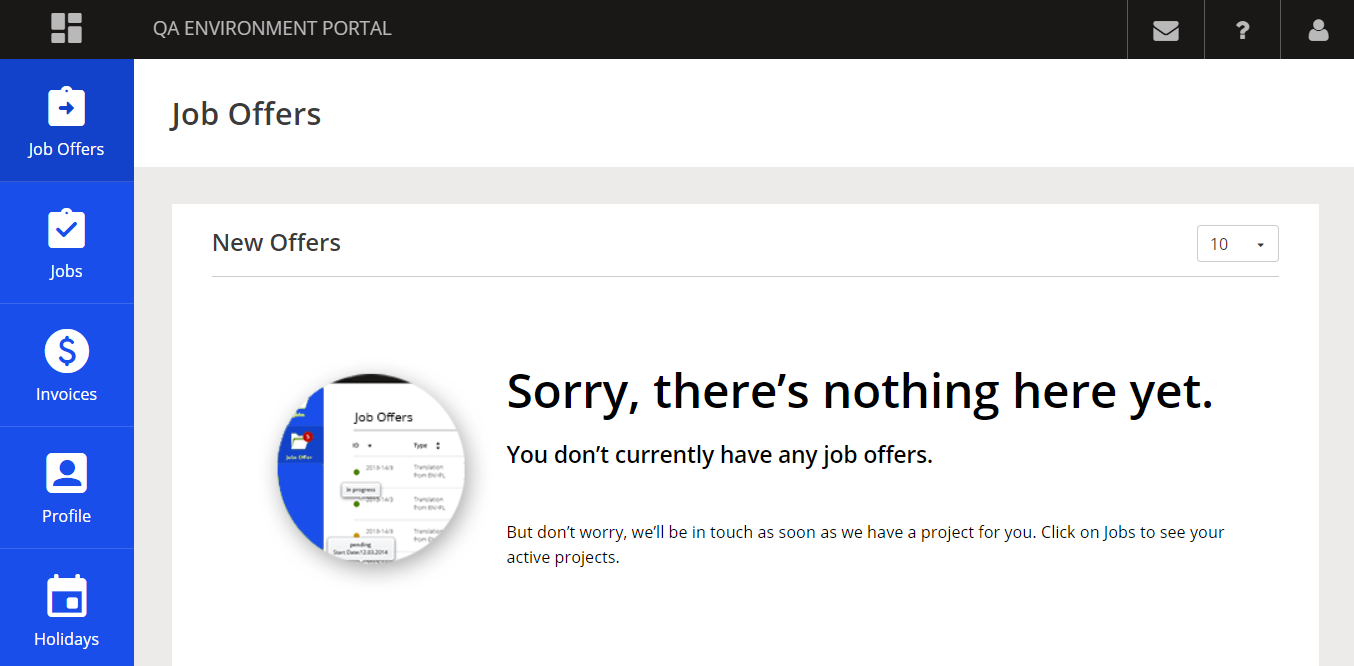 Note that by default, a single Job Offer is primarily made available by a token-driven link found in the email. The Job Offer email is the only Notificaton sent to the Vendor about a new Project opportunity.

The complete list of current Job Offers is available only after logging in.
If, for security reasons, you would like to force the vendors to log in to preview the Job Offers, you should customize the appropriate Notification and replace the token-generating link with a normal link to the Vendor Portal.
Note
Job Offers overview pictures an optional column with projects name. It is available as an additional feature, along with view of the end client's name. Once enabled, both options can be found in the Vendor Portal > Privacy Settings.