Articles
Notification Center is where some of the issues with Smart Projects and Quotes are listed. The purpose is to alert Project Managers about potential problems with their own quotes and projects.
The potential issues include:

One or more Jobs did not start as planned
One or more Jobs did not finish on time
Vendor has overlapping Jobs on their schedule
No one has responded to Automatic Job Offers and the last cascade has expired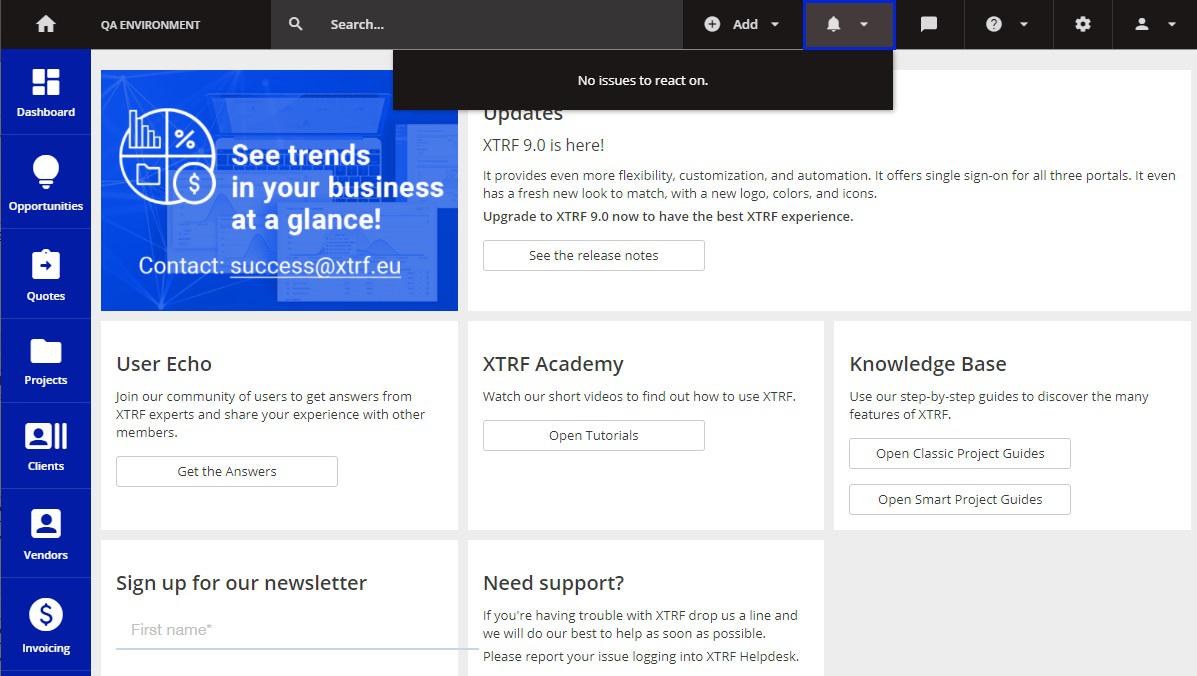 The issues are listed in the order of ocurrence, the newest on top. If there is a new issue with an already listed project / quote, it will not be pushed to the top.
There may be more than one issue with a single Quote, Project or Vendor Schedule. In such case, there is a number showing how many issues are within a single item on the list.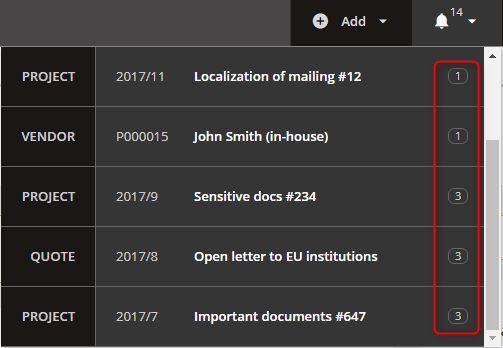 To learn the details of an issue, pick one. You will be redirected to the item in question.

You will find the details explained on top of the quote / project, in a yellow box. An additional section will appear on the navigation side-bar.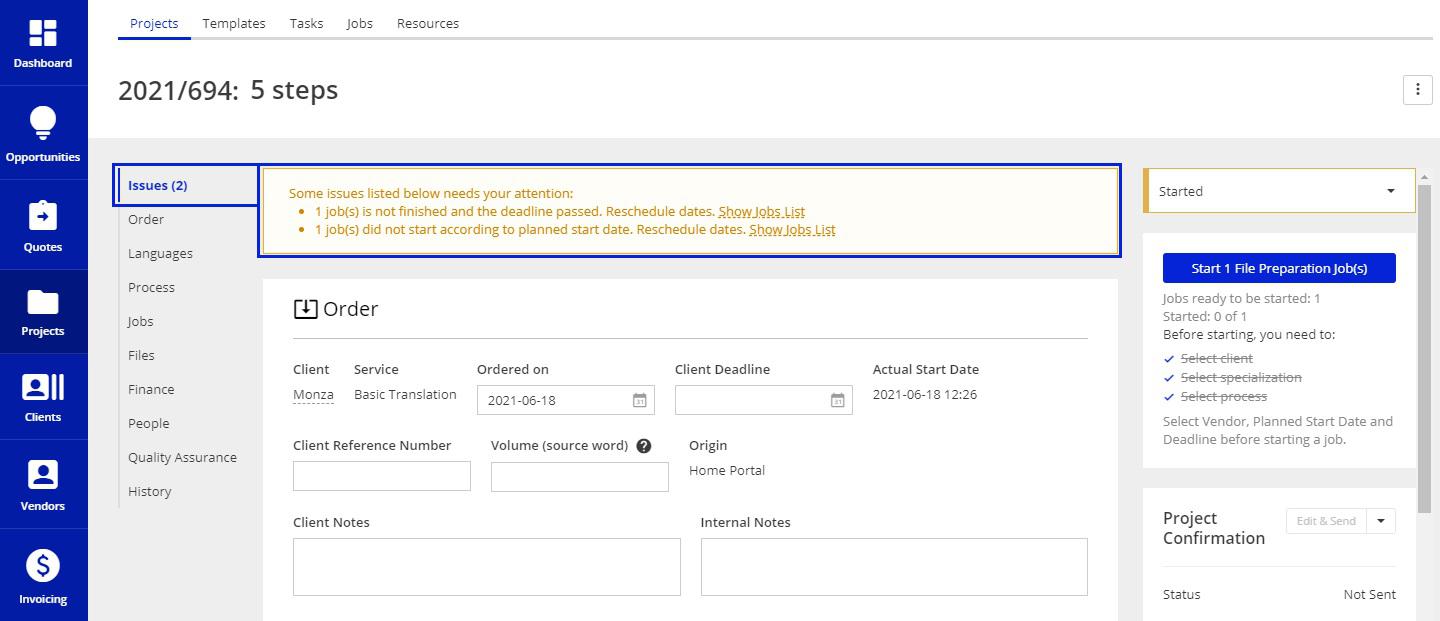 ---
In case of vendor schedule conflict, you will be taken to the Vendor's Jobs List (in the Vendor Profile > 'Jobs' tab).

The conflicting Jobs will appear colored.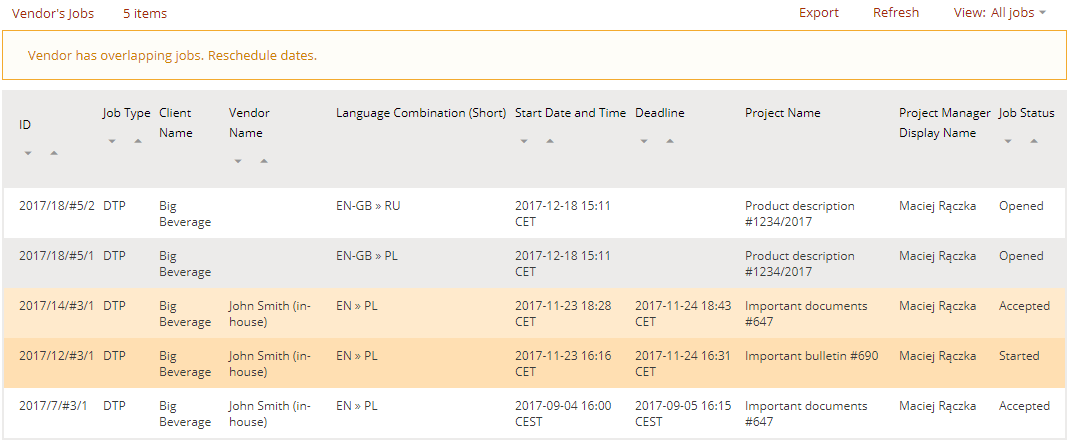 In case it makes you wonder, color intensity does not mean anything. It is only for a better overview of which items have issues.

---
An issue will be displayed until it is resolved, which means:

A Job is finally started or rescheduled, so that it does not appear delayed
A Job is finished (in status Ready) or rescheduled, so it does not appear delayed
Multiple Jobs on a Vendor's schedule do not overlap
A Vendor is assigned, or further Job Offers are sent for the Job in question
---
FAQ about the topic:
Can I choose which issues trigger notifications or alter the rules?

Notifications Center cannot be configured to change issue types.

Do the notifications change anything in the Projects?

No. Issues with Jobs / schedule do not intervene with normal operation.

Can I make any other people see my issues?

No. Everyone can see only their own issues (Projects / Quotes in which they are in PM role).