Articles
Assumption: you have added a number of vendors to your XTRF and managed their rates, but realized that some of them should have a different base currency for their prices. You would like to add or change their default currency.
You cannot change the currency. You can instead create a new Price Profile with the desired currency, enter the rates and disable or delete the original Price Profile.
Here is detailed step-by-step instructions.
1. Go to the Competencies & Rates tab on the given vendor and edit the page.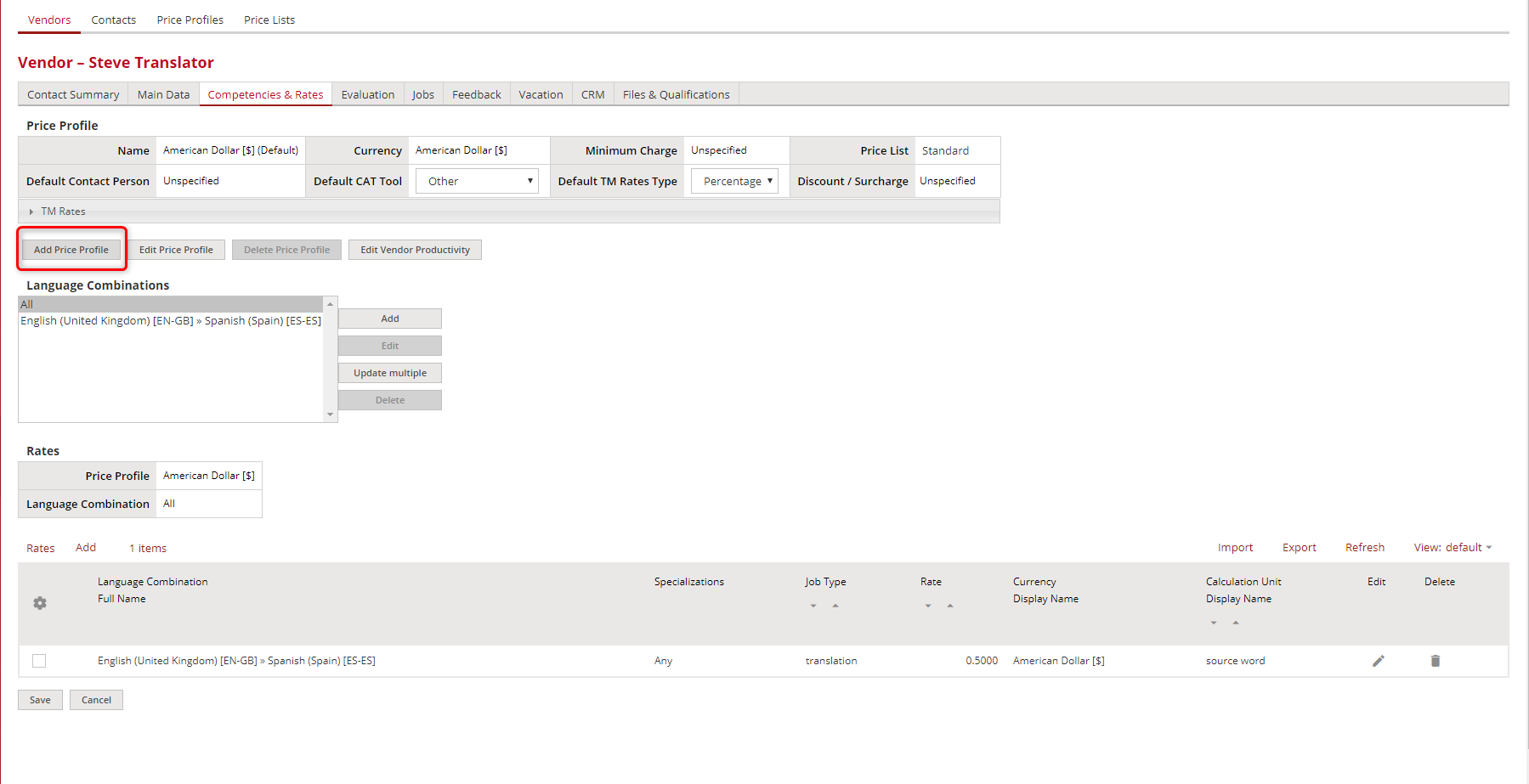 2. Use the Add Price Profile option.
3. In the pop-up window (shown below) give the new profile an appropriate Name
4. Pick the correct Currency.
5. Set it as Default.
6. Apply at the bottom to save.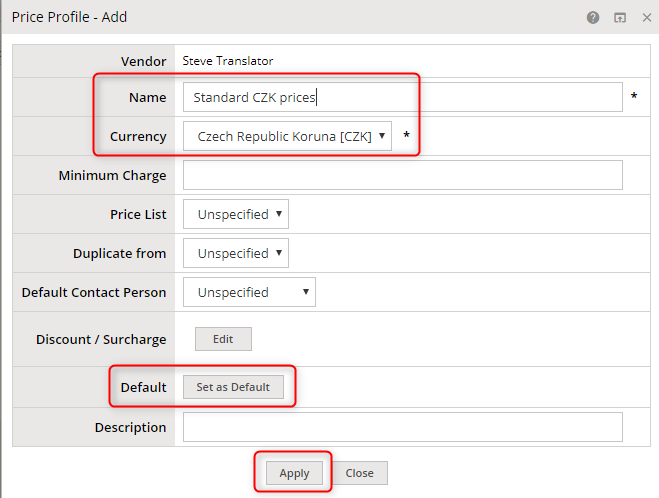 7. (Optional) In case the desired currency is not on the drop-down list, it means it is not acitve. In order to activate it:
go to Configuration > System Values Advanced > Currencies (see below)
find the currency on the list and edit it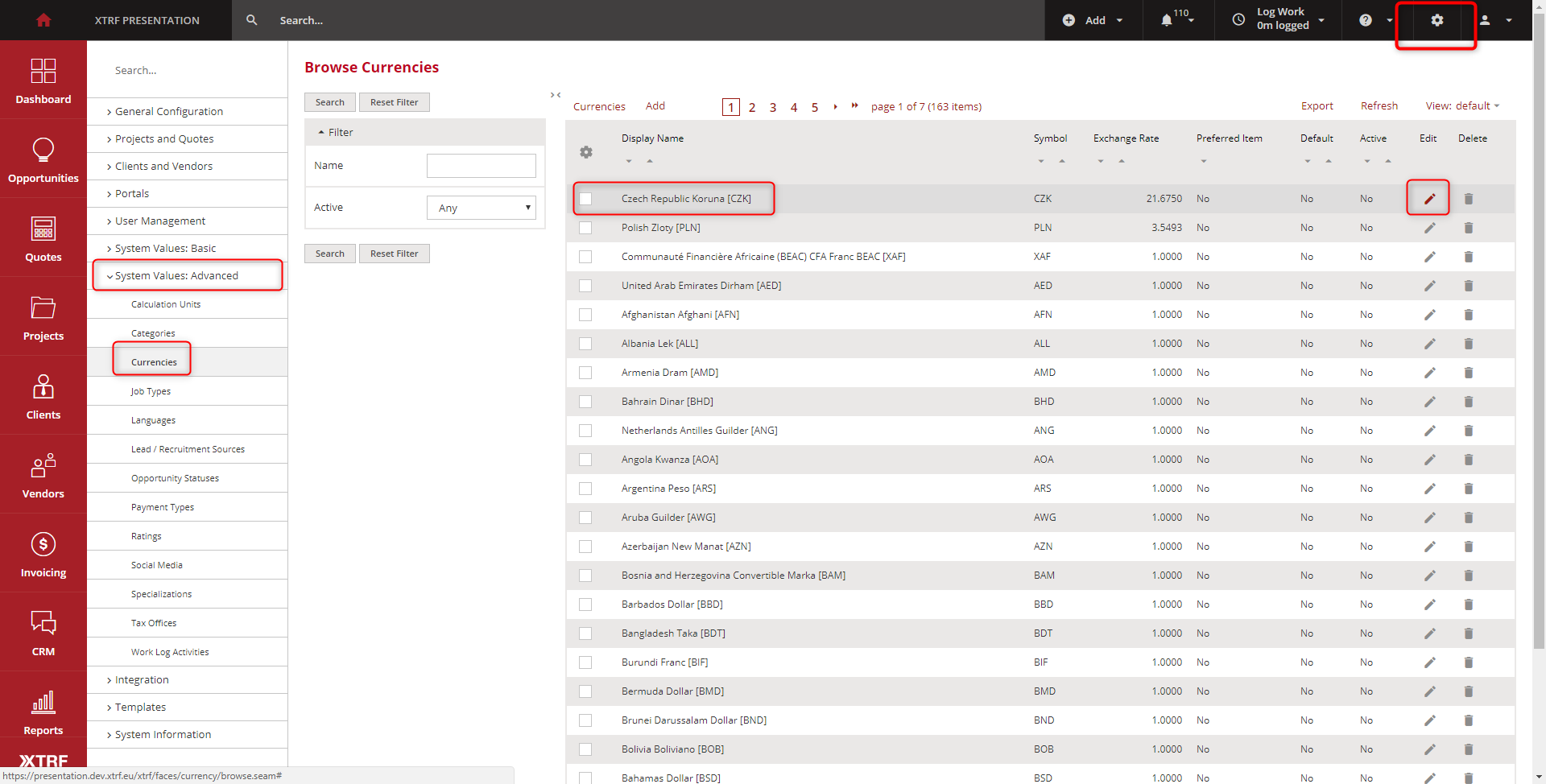 within the currency options check the "active" option
save at the bottom and go back to the vendor's profile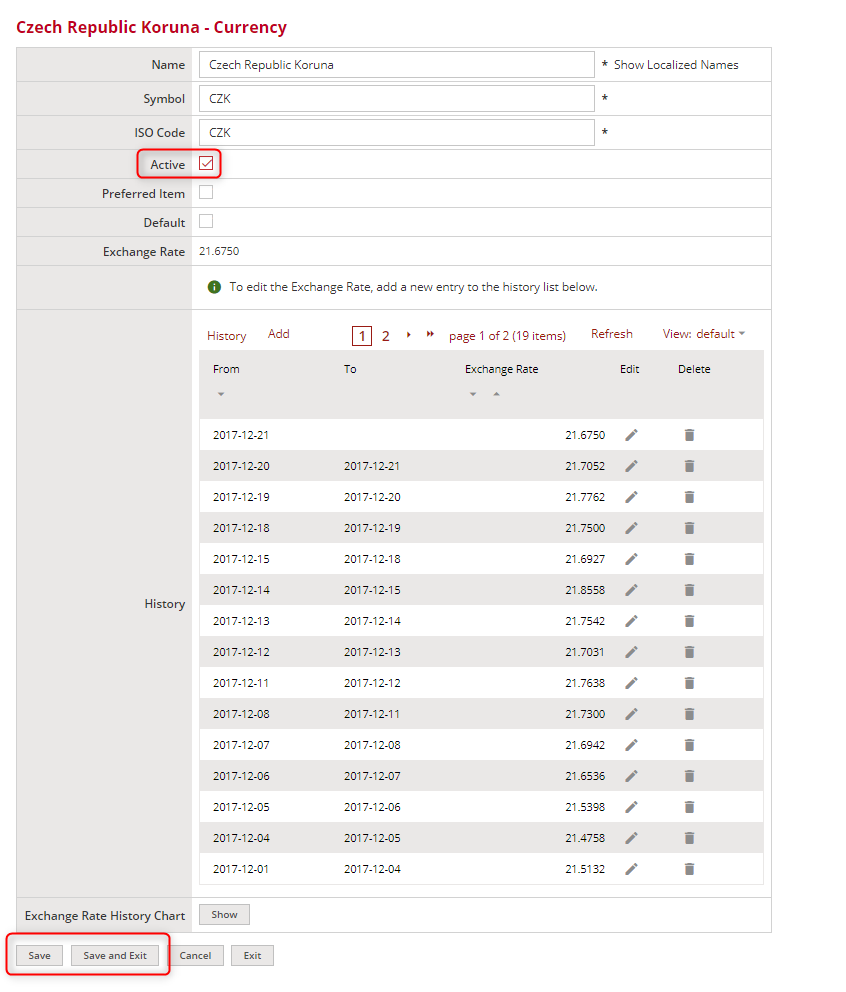 8. Now that you have two profiles, you may delete the original one with the wrong currency. Make sure to display the old profile.
9. Delete it.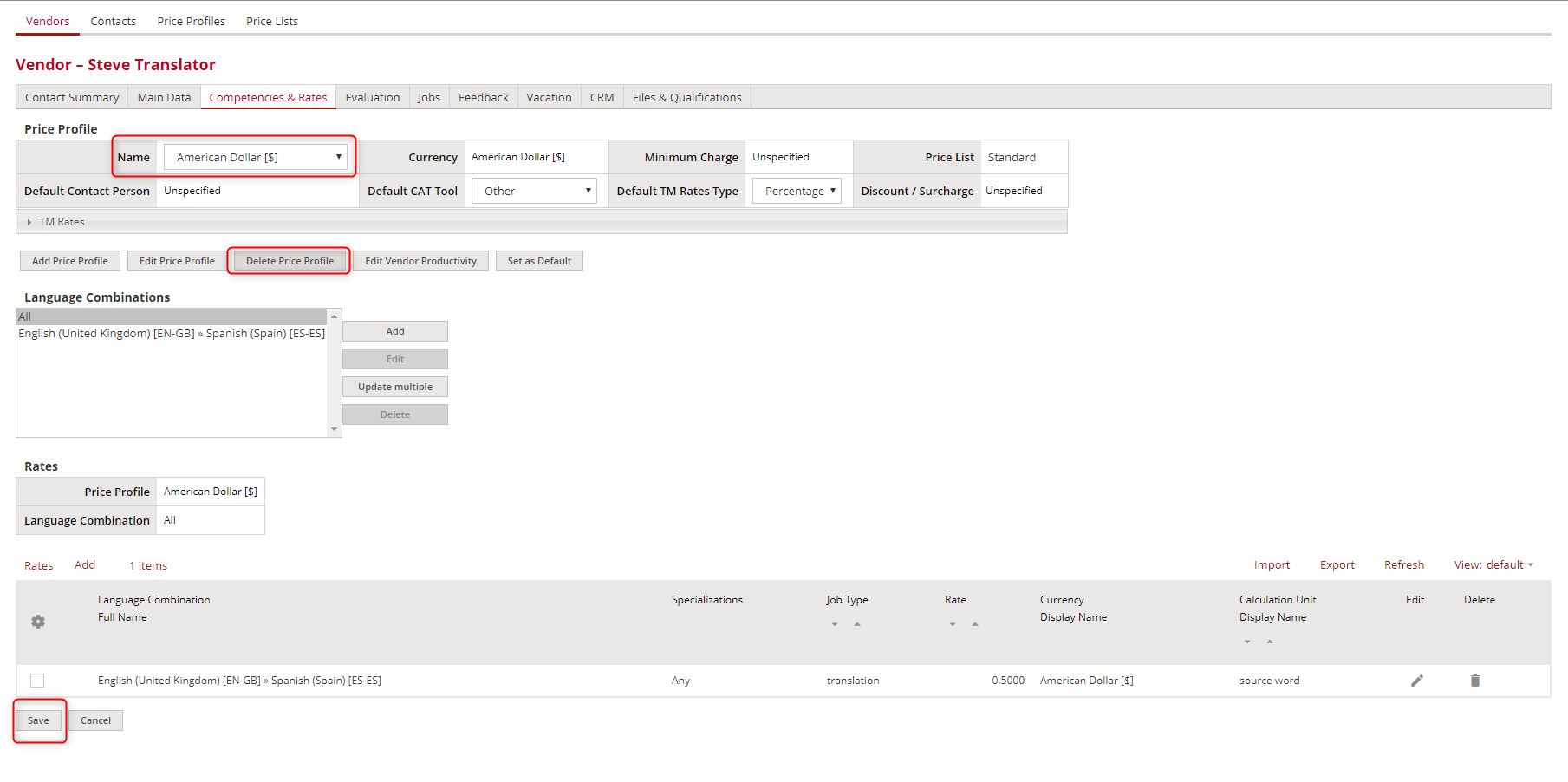 10. Save all changes.
---
Now you can enter the new rates with the desired currency.
To avoid the above procedure with all new vendors, you may:
or
Change the default Vendor Currency, if you anticipate adding multiple new vendors with a specific currency. That way, the newly created vendor accounts will default with the desired currency. Go to Configuration > Clients and Vendors > Vendor Settings > Default Values > Price Profile, as shown below and set the Default Currency appripriately. You can then change it back to system default.