Articles
In the Profile module Vendors can view and edit various elements of their professional profile in your database.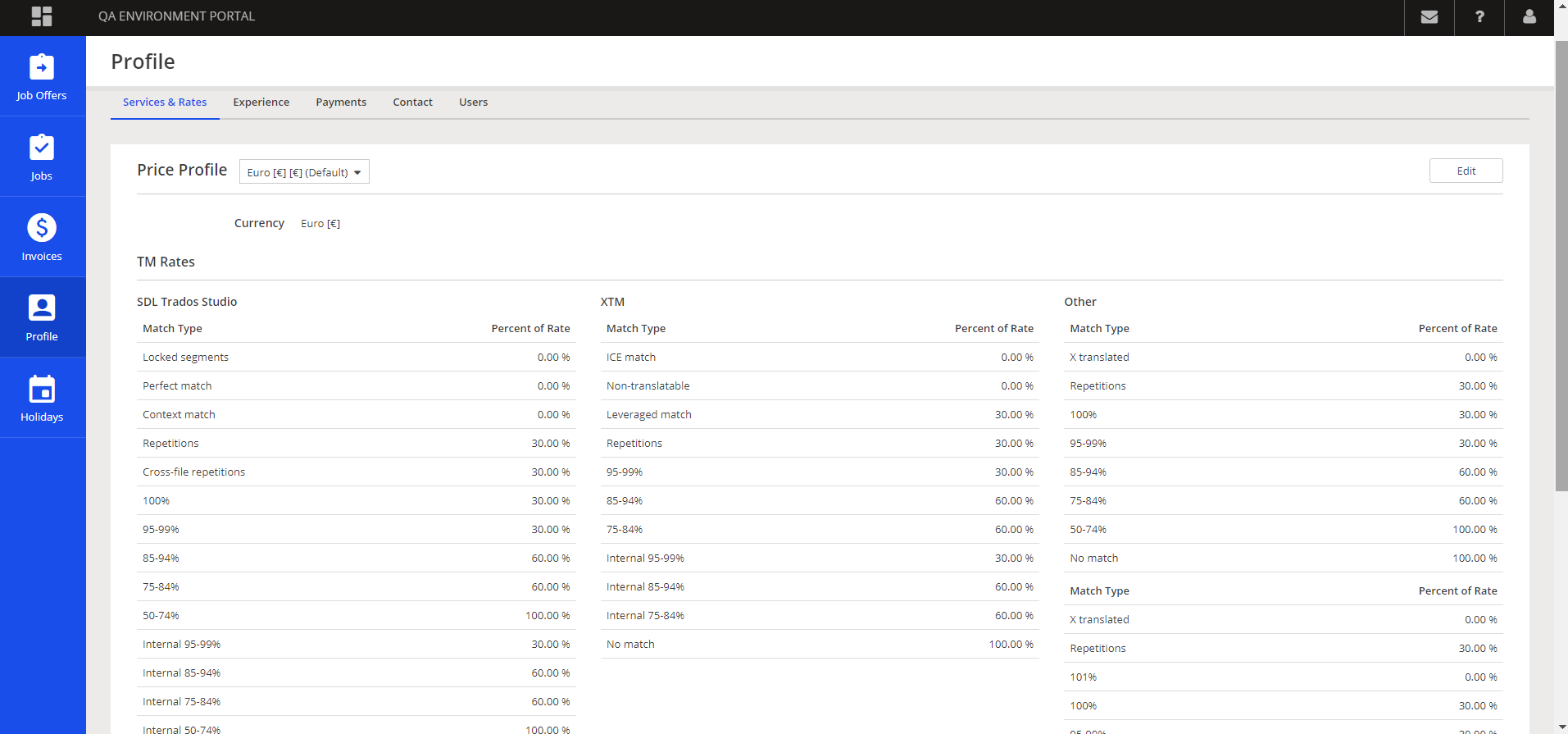 Editing is applicable to four elements of the Vendor's profile: Services & Rates, Experience, Payments and Contact.
Changes requests in 'Services and Rates' must be reviewed and approved by one of the Home Portal users. Changes in 'Experience', 'Payments' and 'Contact' take place immediately.
---
Services & Rates tab reflects the Competencies & Rates part of a Vendor's profile, found in the Home Portal.
On top of the screen, there are TM rates used in CAT Payables.
Below, the tab lists all language combinations, specializations and individual rates found on the Vendor's profile.
Note that rates used in Price Lists are not shown to the Vendors.
If the vendor has more than one active Price Profile, they can display and edit all of them.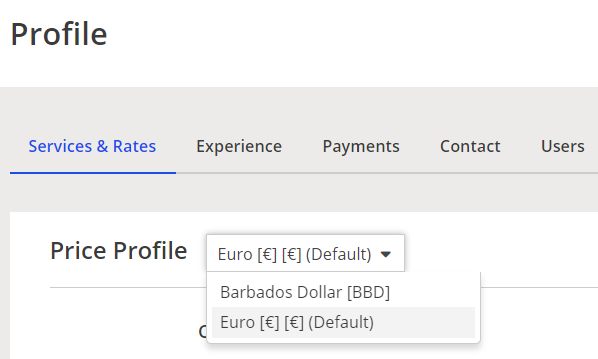 ---
Experience tab is where the details of a Vendor's education and previous experience can be stored. They will be reflected in the Files & Qualifications tab on the vendor's profile in the Home Portal.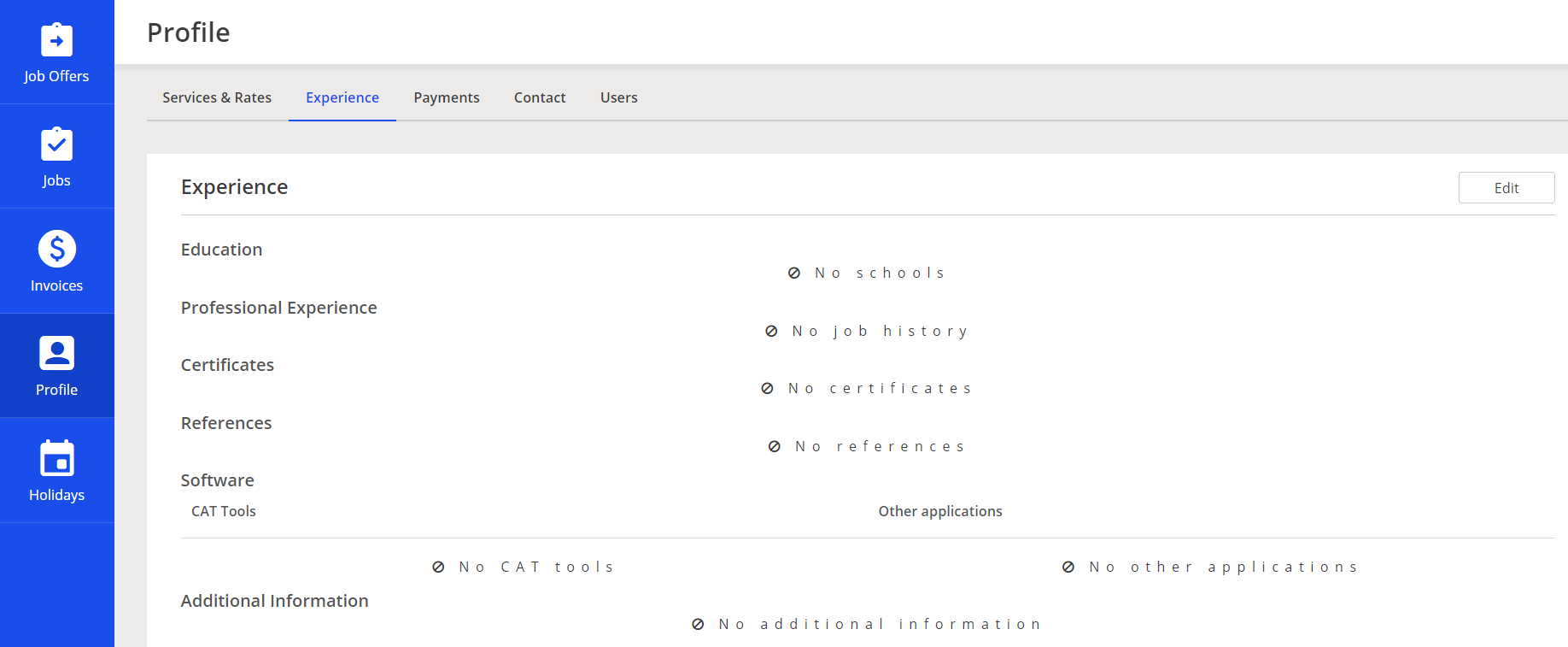 Note
This tab is only available to a vendor marked as an individual in the Home Portal.

---
Payments tab stores the information about the main, billing address, as well as the preferred payment method of the vendor and its details, necessary to make a payment for their services.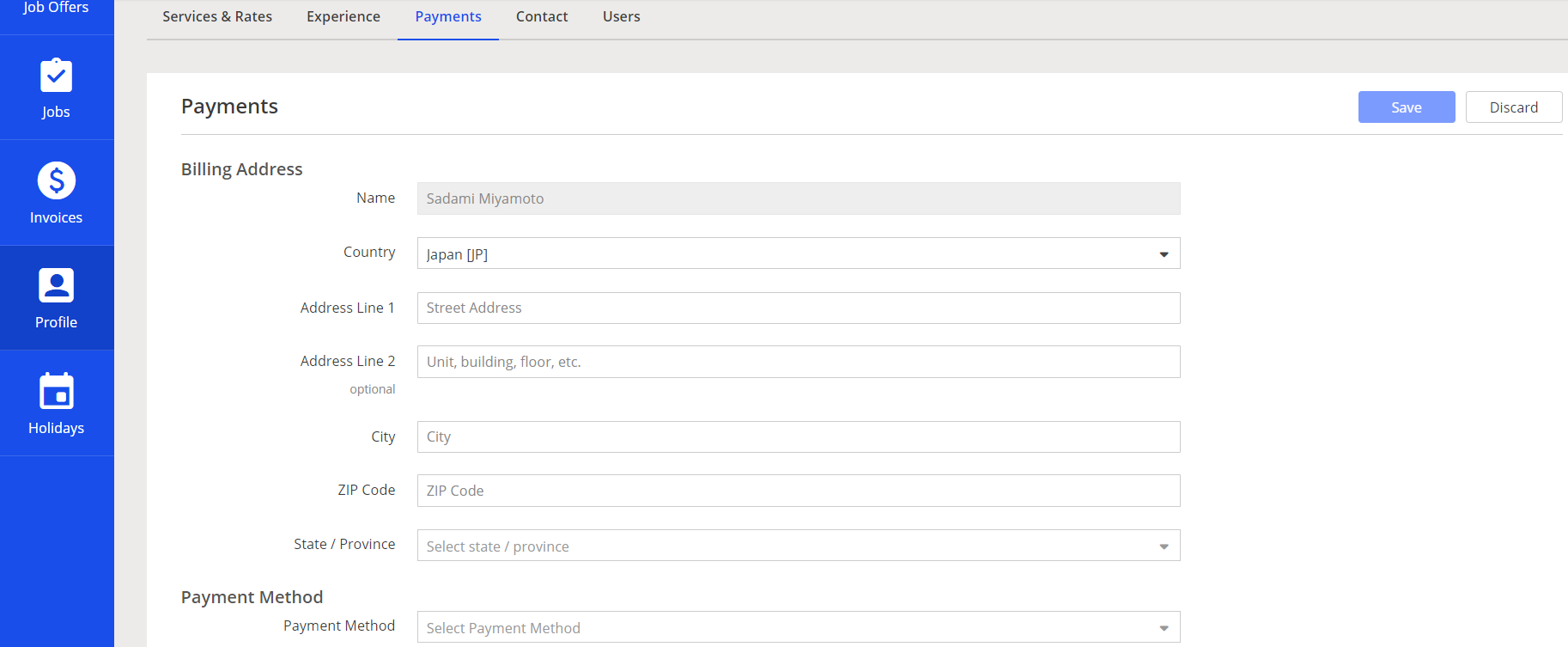 ---
Contact tab stores an alternative address, in case it is different than the billing address from the previous tab.
It also lists all users of the Vendor account, manageable in the subsequent tab.

---
Users tab is where the Vendor's Administrator-type user can manage all people who constitute the Vendor's account. It is more common in case of companies / agencies than freelancers that multiple individuals will log in and work as a single Vendor of yours.

An Administrator can add and edit other users, as pictured below.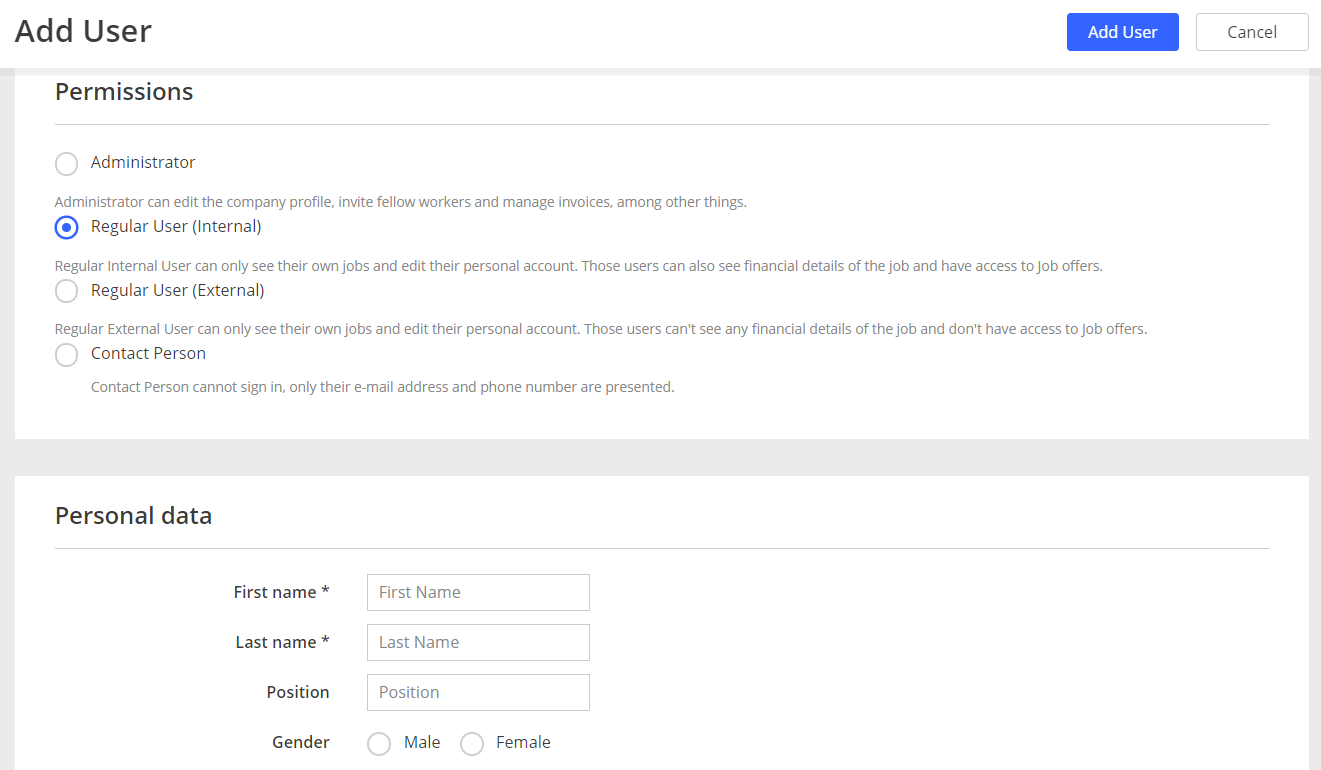 Once added, a new User will appear as a Contact Person on the Cendor's account in the Home Portal.

An automated notification, asking to confirm the email address, will be sent to the new user.
---
CAT Tools tab is now only used for storing and managing the vendor's password to memoQ you integrate within the XTRF platform.
---
Learn more on this topic by studying these XTRF Academy's guides: