Articles
In the Holidays module (depending on the XTRF version also called Vacation), vendors can declare dates, on which they are unavailable for your projects.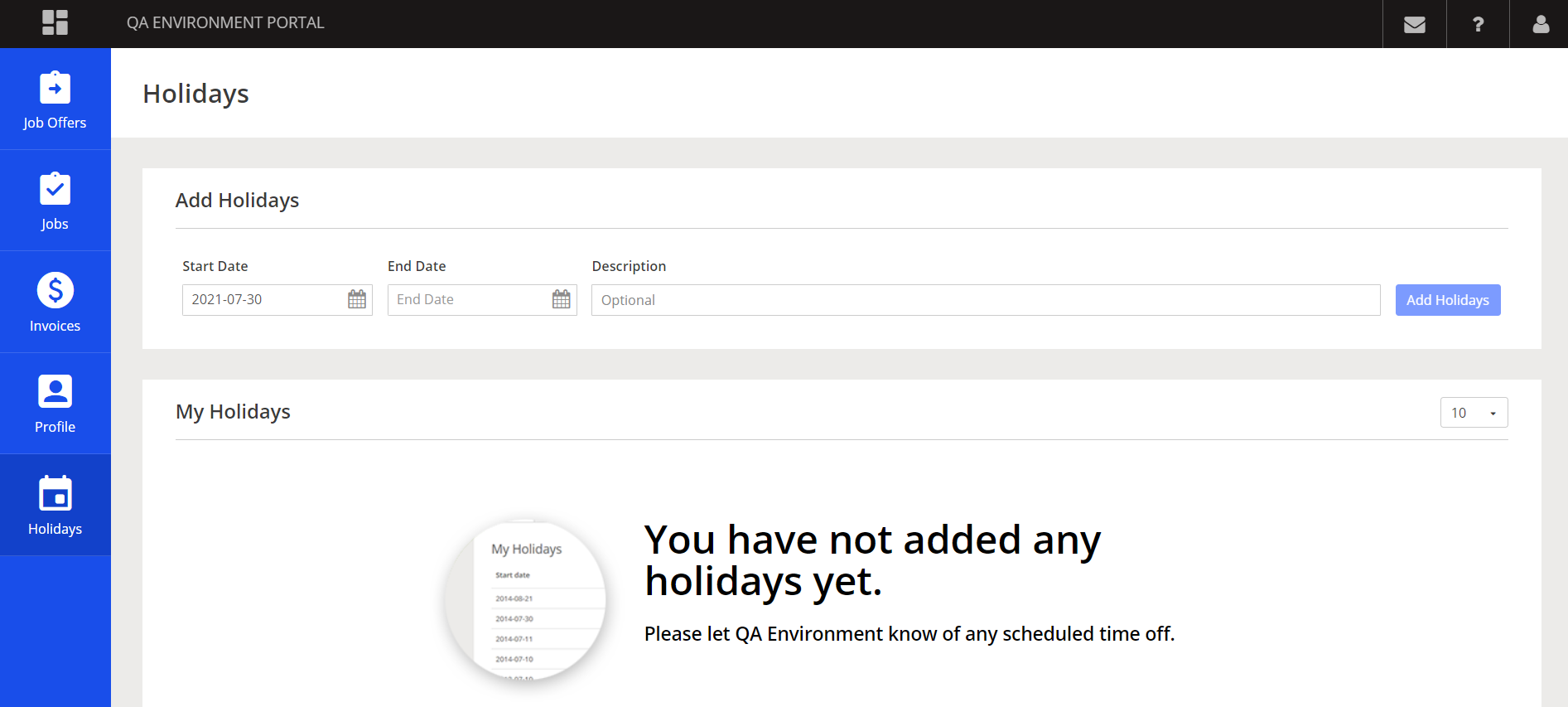 Adding a new holiday / break is available on top of the module. Start Date, End Date and a short description are the only required fields.

When added, the item will display below, on the list of all holidays.

Vendors can sort and delete their holidays, but they cannot edit the items.

When entered in the Vendor Portal, the item is immediately visible in the Home Portal, in the Holidays (or Vacation) tab of the vendor's profile.

It is also reflected as a holiday in the Availability column, which can be displayed in the Vendors module. Hover over any of the blue-marked days to learn the reason for unavailability.

When in the timeline view, the holidays will be marked with an airplane icon.


Learn more on the topic in the XTRF Academy's Guide to Vendor Recruitment and managing own profile in Vendor Portal..