Articles
Budget Codes are XTRF client-specific customizations that you choose from when creating a new quote or project.
They are defined on any client's Sales Data tab.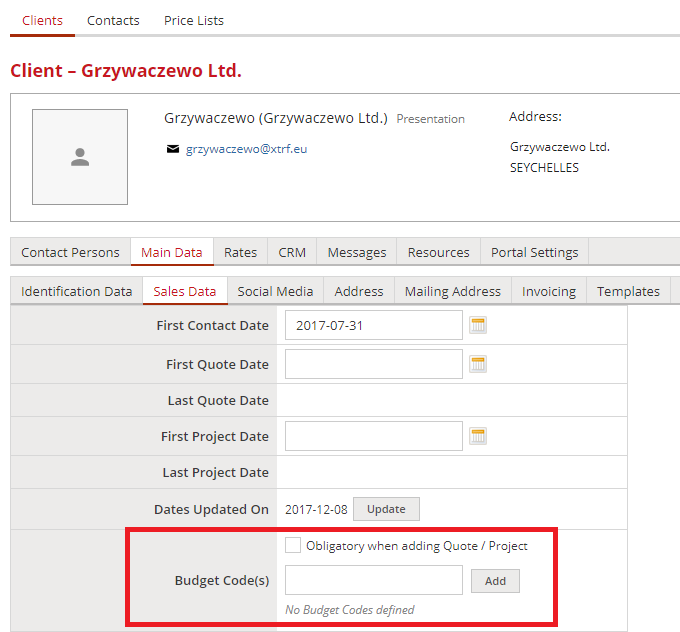 Add at least one budget code (or contract number) and save the client account for changes to take effect.
After you do that, add a new quote/project.
The moment you select the client, an additional field for Budget Codes will appear at the bottom of the page.
Note: If you need your PM (or client via the client portal) to always select a Budget Code, this field can be made obligatory in the client account' Sales Data tab.