Articles
History is available in both Classic and Smart Projects. It help you keep track of what has happened with the Project while you were away.
Go to

Configuration > General Configuration > Settings > History.
Configuration
There are three areas for which the history is captured: Clients, Vendors, Projects or Quotes. Select the ones which are critical to your operations and that need to be monitored. Bear in mind that the gathering of such background data may slow down the system a little bit. Also, the history is stored for a maximum of one year, but you may decide for monthly cleanups.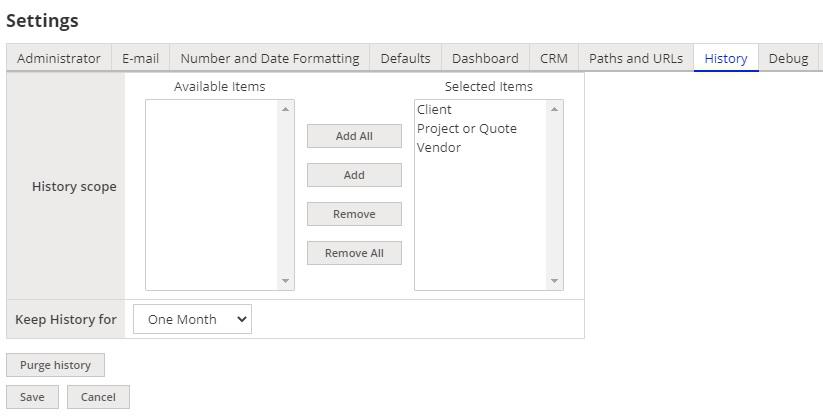 All history entries can be removed by just a mouse click on Purge History button, so be careful who has access to this area of the system.

All history entries
Go to

Configuration > System Information > History to view every stored entry. This page is accessible to users who have been granted administrative rights.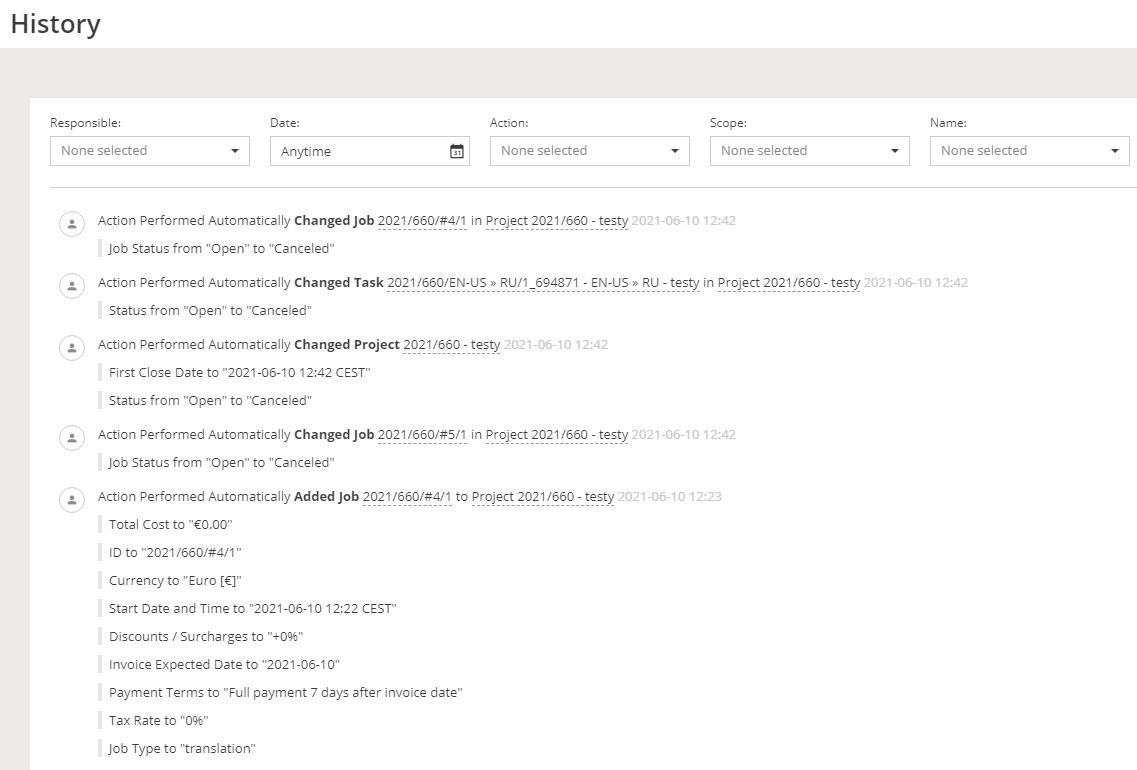 This history view lets you filter results by 5 criteria:
Responsible - User behind an action (includes an automatically performed actions)
Date
Action - 3 types are captured: added, changed, deleted
Scope - it is the 4 areas seen in configuration: clients, vendors, quotes, projects
Name - enter name or ID to find a particular record
Smart Project history
Scroll all the way down to History tab and click on Show History button. Every Smart projects will display at least 10 most recent entries. All entries and filters are shown after purchase of the full functionality.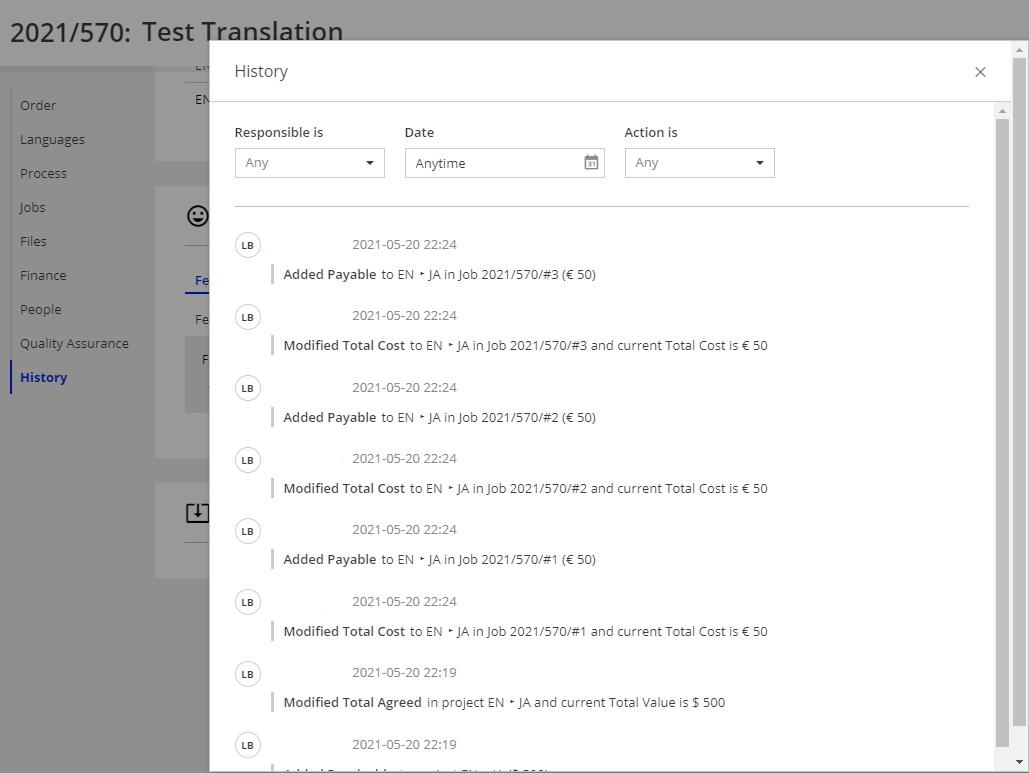 The 'History' card shows you what critical changes have been made to the project from its very creation. An intuitive filter lets you quickly find when exactly PO's were sent or Job status changed.

Classic Project history
The 4 areas where history are shown on a History tab enclose: Clients, Vendors, Quotes and Projects. Here is a sample screen shot from a Classic Project: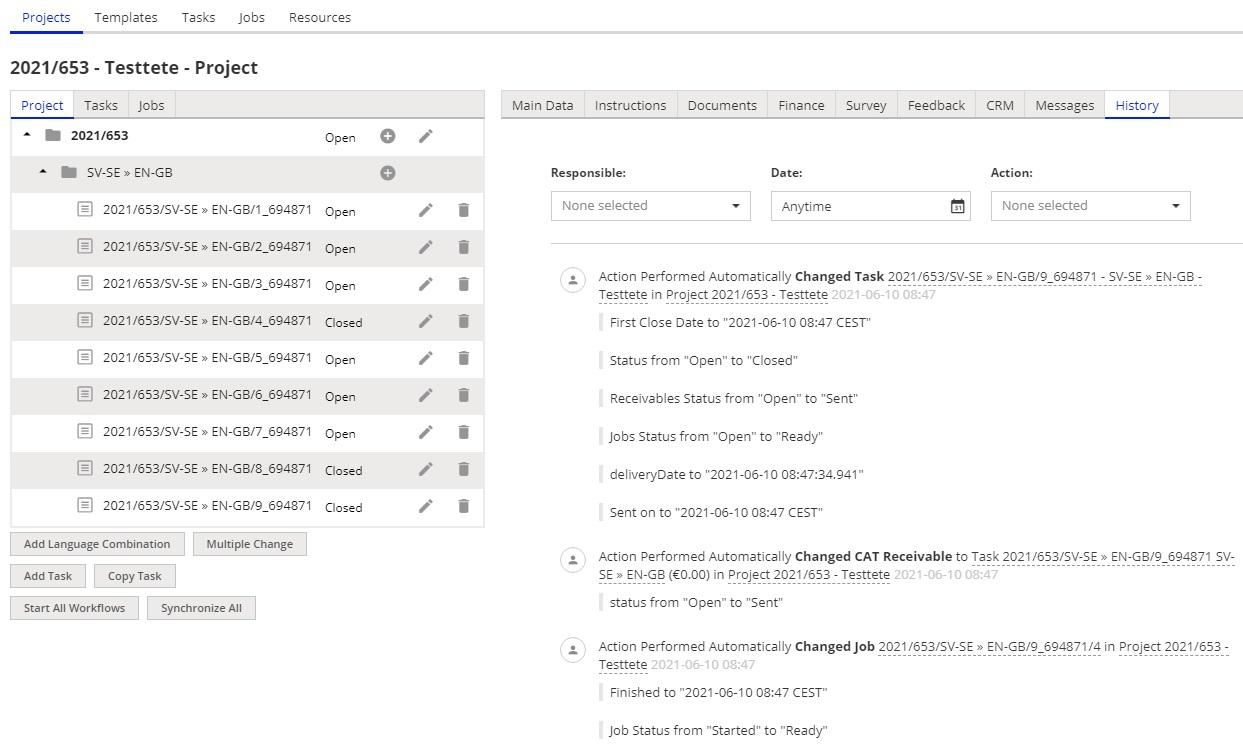 This history view lets you filter results by 3 criteria: