Articles
Sometimes the Project Manager who uploads the files makes a mistake and ascribes the wrong category to it, or enters a wrong language combination.
Such errors can be corrected by using the 'Edit Properties' option. Here is what needs to be done:

1. Find the file and tick the checkbox on the left-hand side.

2. Go to File Actions menu.
3. Click on Edit Properties.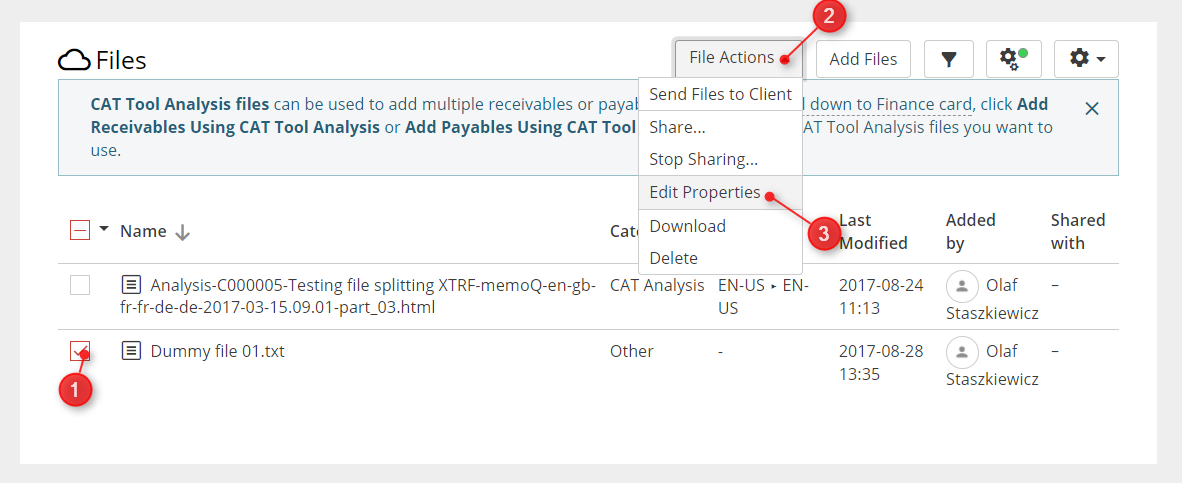 Both, the category and the language combination are editable. It is not possible to modify the file name from XTRF interface. Such a file needs to be deleted, and uploaded again with a new name.