Articles
Accepting and rejecting Quotes can be conducted right in the notification email or in the Client Portal.
Learn how to prepare Quotes in THIS ARTICLE.
When a quote is sent to the Client, the person responsible receives a confirmation prompt.

The Client's Contact Person receives an email with a Quote summary and a Decide on Quote link.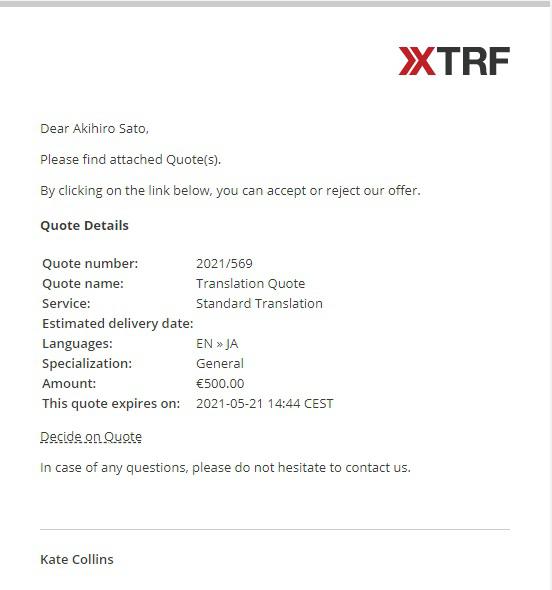 The link leads to a page where the Client's Contact Person can click to either Accept quote or Reject quote.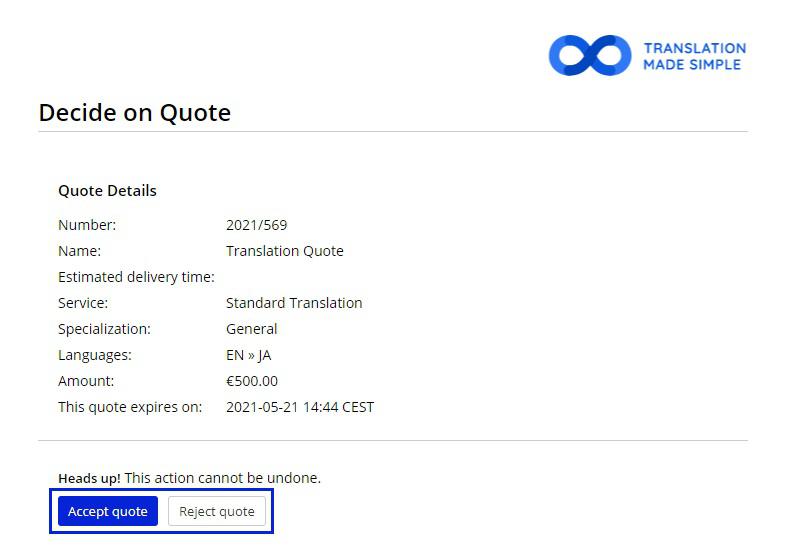 The Quote is also viewble in the Client Portal for those with proper access rights. It appears on the Quotes list with the Waiting for Approval status. It can be also recognized by its ID.


After clicking on the Quote title, the buttons responsible for acceptance or rejection appear under the PDF Quote Confirmation and the proposed amount of money.