Articles
When the quote (how to prepare Quotes can be found here) is sent to the Client, the person responsible sees such a communicate, so he knows he did the job.

But how does a Client receives, and in advance decides on a quote? Here's an explanation.
The Quote is sent via email, like most things in XTRF. Client's Contact Person chosen gets an email, and there is the first place where he/she can decide on it. Quote appears there as an attachement, and can be accepted/rejected via the mail body.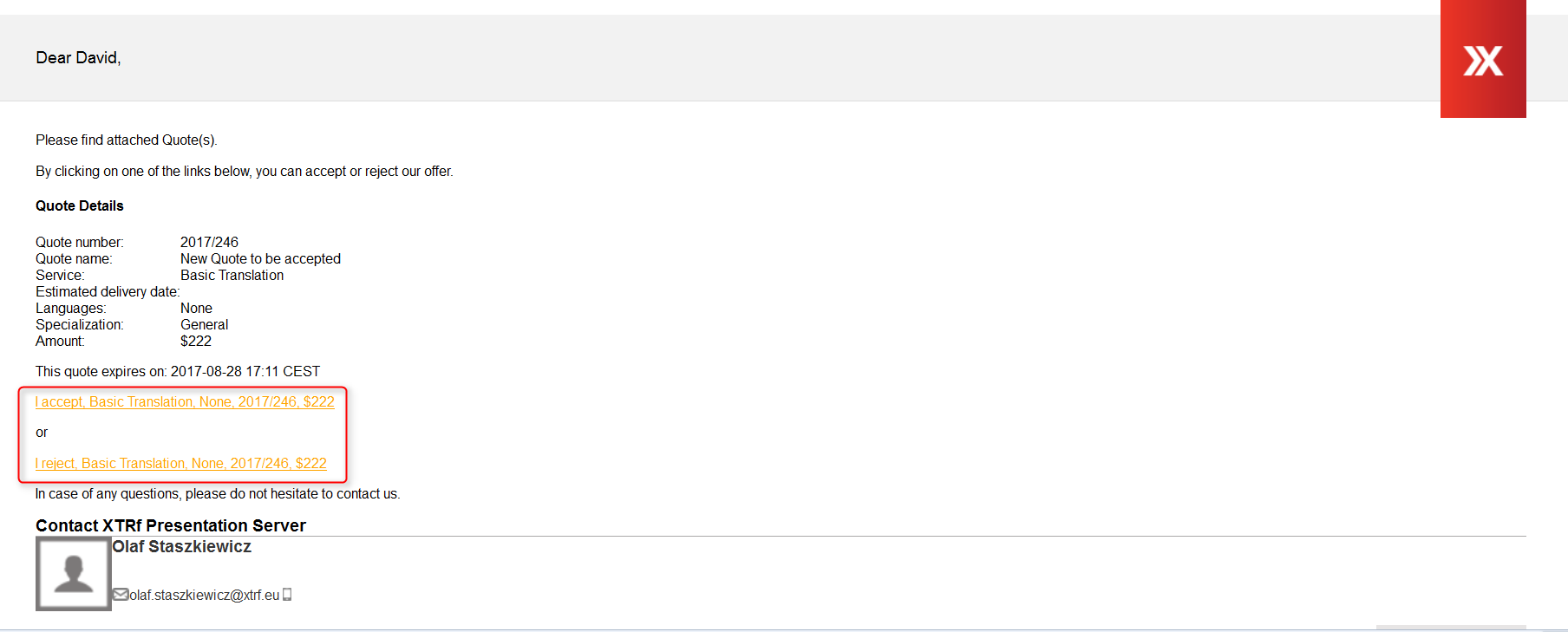 Click on one of above makes the change. Which - in XTRF nomenclature - changes the Quote's status to Approved by Client or Rejected.
The Quote is also visible in the Client Portal for those who has proper rights. It appears on the Quotes list in the Waiting for Approval status. It can be also recognized by its ID.

When go inside of the offer, buttons responsible for acceptance/rejection appears along to the PDF Quote Confirmation and proposed amount of money.