Articles
There are actually three ways to adjust dates for a job. Dates can be simply set all manually, or by using a Gantt chart or an automation.
The most obvious one is to set dates manually. There are two places where the dates can be adjusted.
First place exists right straight on the step view.
The second one is about to be found on the job management sidebar. Both are depicted on a screenshot below.

To speed assigning dates up a little bit, you can use the Gantt Chart. It can be found in the Jobs card, when the Schedule is displayed. One bar represents one job. Dates are assigned automatically, just as you drag and drop the bars on a chart.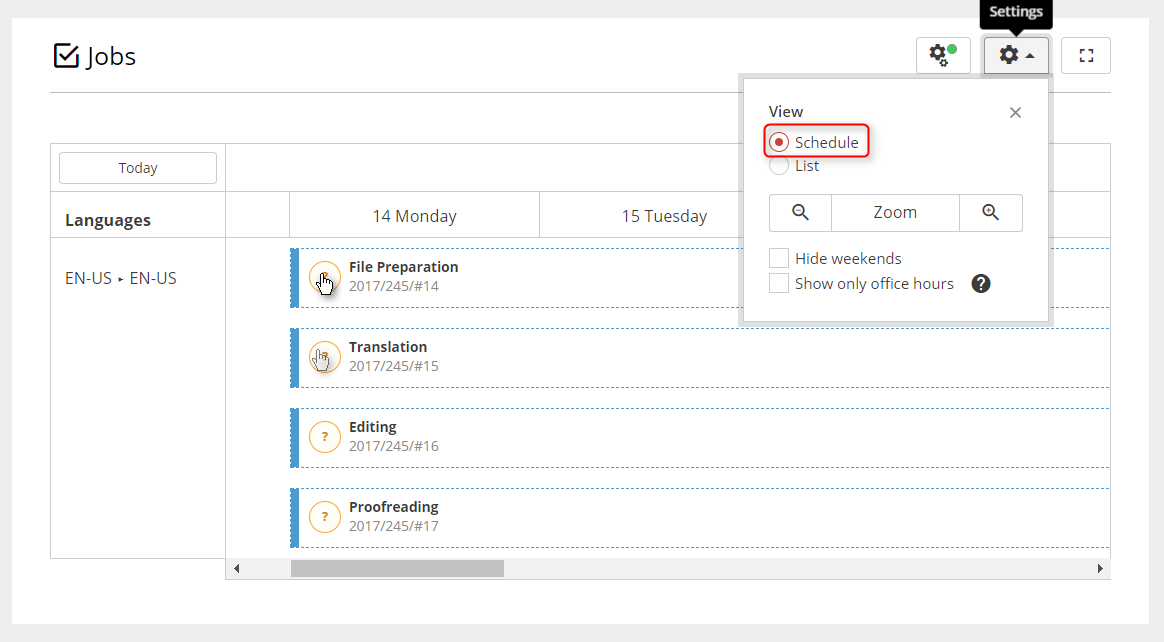 Third, the fastest, but requiring a well-oiled system way is to use the Automatic Job Dates. There is an article where it is described in details.