Articles
A Smart Project page can be quite long as it was meant to be scrolled. It is NOT organized in tabs as was the case in the Classic Projects. In fact, you will notice no bookmarks at first sight but there are some, just hidden, as they are less commonly used.
Smart Projects follow a logical order. They are divided into cards - its steering panel is shown on the left in the picture below.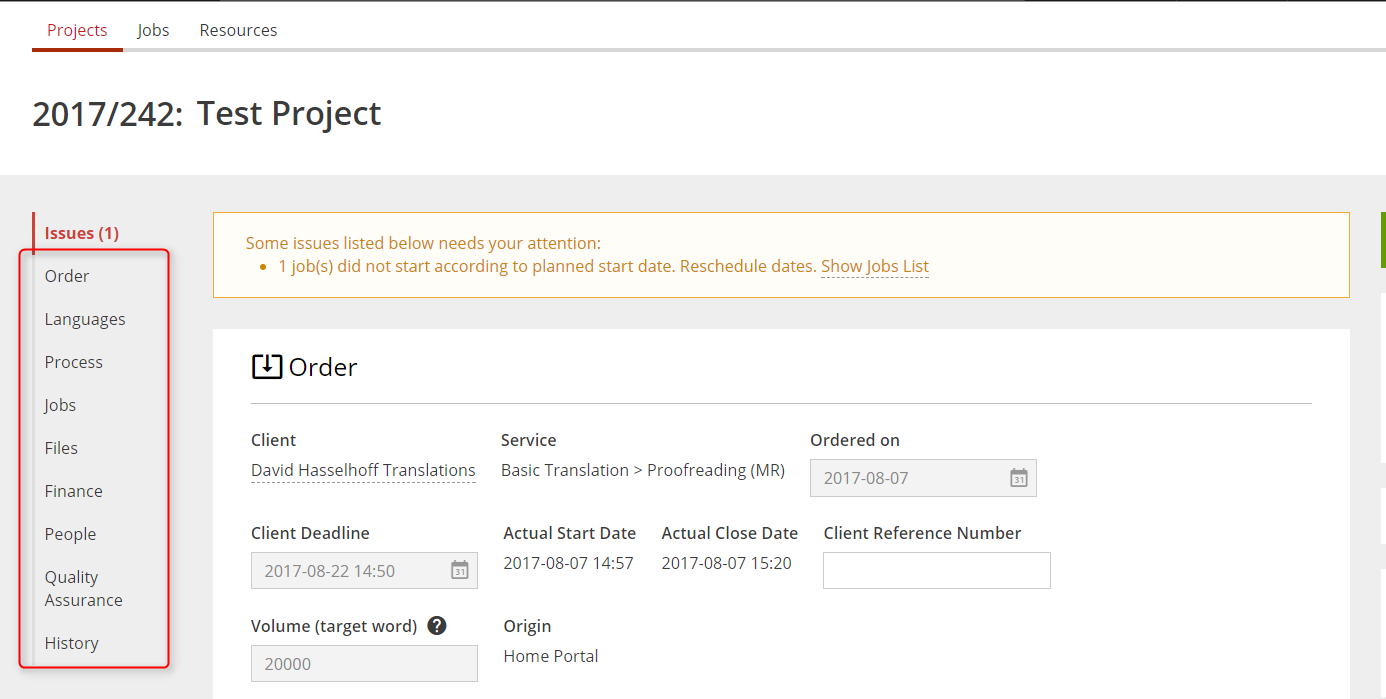 The cards marked red above are always visible.
The Issues card appears only when there are alerts for the project such as overlapping jobs for one vendor or deadline/start time passed.
In Smart Projects, you can move between cards by both scrolling, or clicking on its name on the said panel.

Here are some articles on the individual cards: