Articles
Project Confirmation is a document some of your Clients may require to be sent when you start a Project for them. It specifies the services you provide in that Project.
The PDF can be sent from the right-hand section of a Smart Project page - see picture below.


The highlighted button has three states:

Edit & Send (default) - opens a popup window that lets you edit the message, the attachments and the recipient list before sending it to the client
Send - message is sent as defined in the email template
Preview - lets you see and download Project Confirmation's PDF
If the button is greyed out, it indicates the project receivables are missing.

After adding receivables in the 'Finance' card, the Project Confirmation menu will activate.
Smart Projects send Project Confirmation PDF's based on the default document template, or the one selected in the Client's profile as shown below.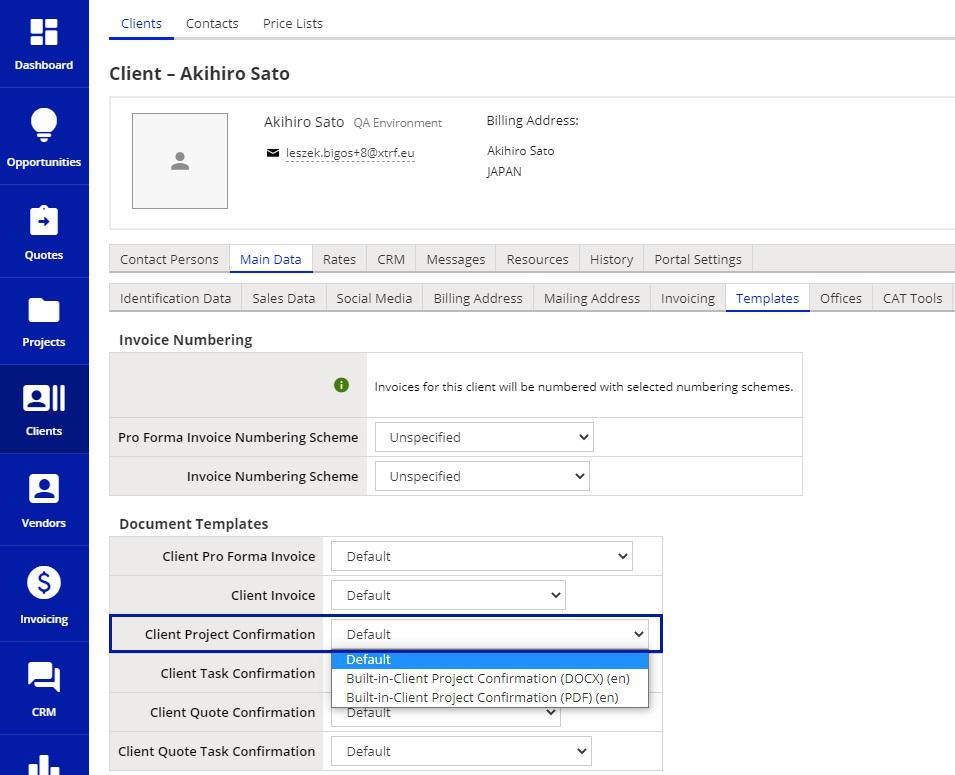 You may also be interested in using Automatic Receivables. This automation makes sure CAT Receivables are added when only a CAT analysis is uploaded to the Project.