Articles
You can delete your User Account within Account Settings.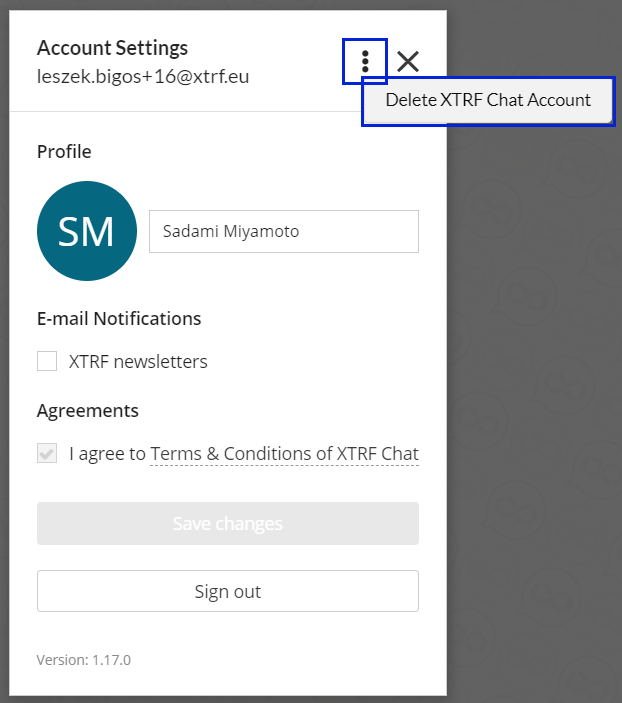 Steps
Select the Context Menu Icon.
Select Delete XTRF Chat Account.
You will be prompted with a warning screen. Select Delete to confirm you would like to delete your XTRF Chat account.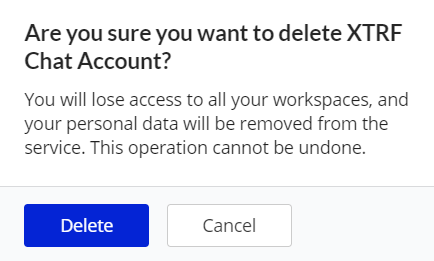 Result
You'll receive a confirmation email that your XTRF Chat User Account has been deleted. You'll lose access to all your Workspaces, and your personal data will be removed from the XTRF database.

Regaining access to XTRF Chat
Deleting an XTRF Chat User Account cannot be undone. To regain access to XTRF Chat, you need to again be assigned to a Quote / Project / Task (Manager) or a Job (Vendor) in XTRF by a Manager, and once again register to XTRF Chat.