Articles
This feature was added with internal vendors in mind to enable control over who sees project and client names. Once enabled, it is part of Privacy Settings in Vendor Portal configuration: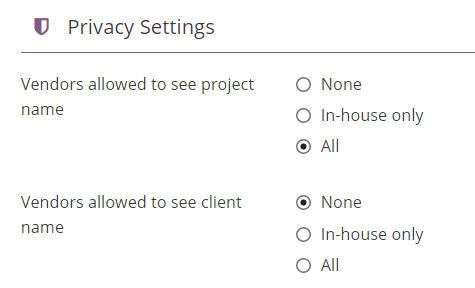 BTW In-house vendors are the ones with "In-house" checkbox ticked - see https://xtrf.userecho.com/knowledge-bases/6/articles/1843-how-do-i-indicate-a-vendor-is-on-payroll for details.

If you have an in-house team of reviewers, for instance, you may want them to see who the client is for the project they are working on. Likewise, project names may contain confidential information that you do not want to disclose outside of your organization.