Articles
A filter configuration is a light resource of memoQ that allows to apply specific file import settings for Source Documents. The integration allows to select a filter configuration to use from XTRF Platform, upon files upload to a memoQ-integrated Smart Project or Smart Quote.
To apply a specific filter configuration:
Go to the Smart Project or Smart Quote in question.
Upload files to the project through the Files card. Add Files pop-up window appears.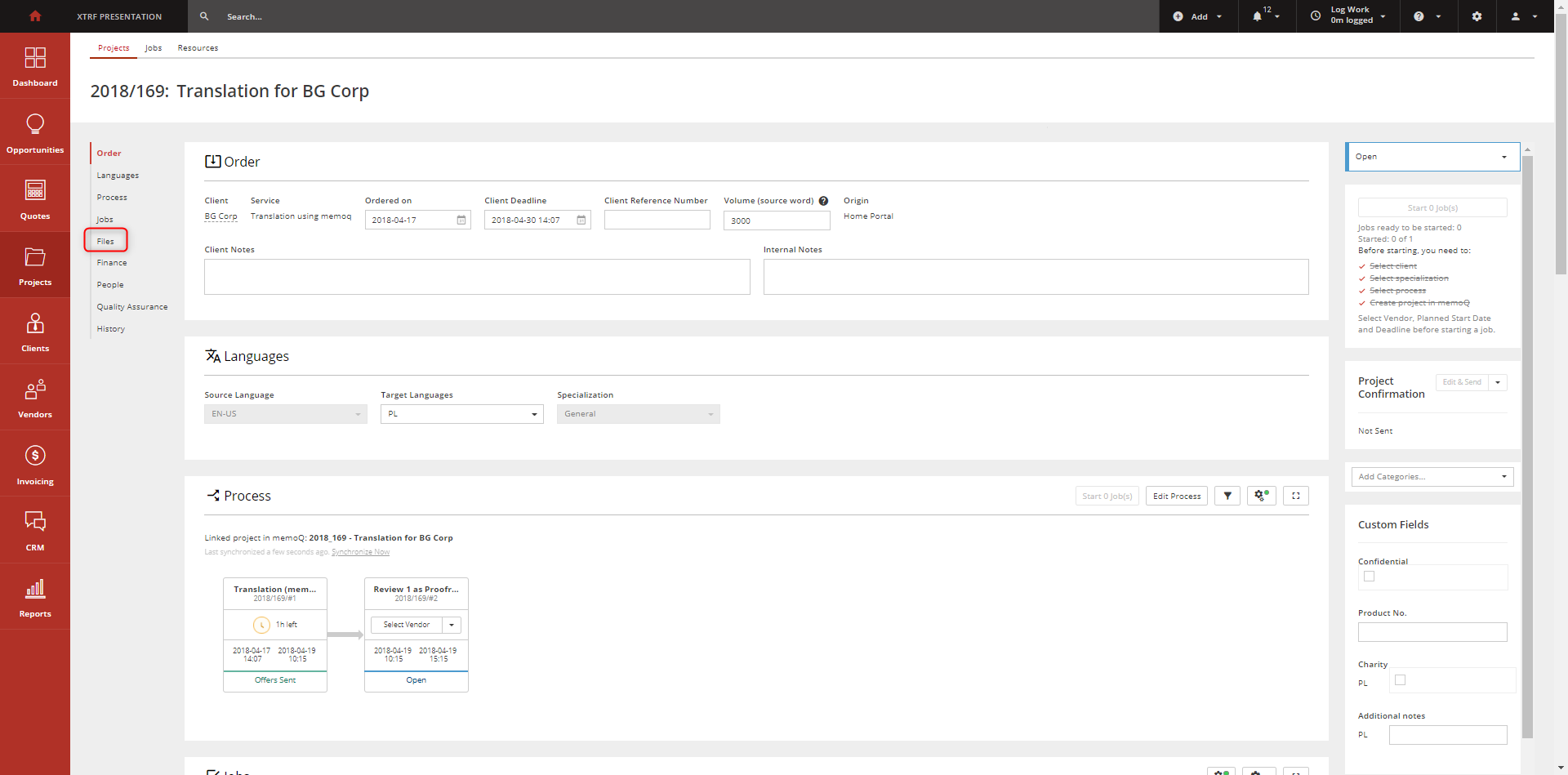 Click Options button in the top-right corner of the window. Check Show memoQ Filters Configuration option.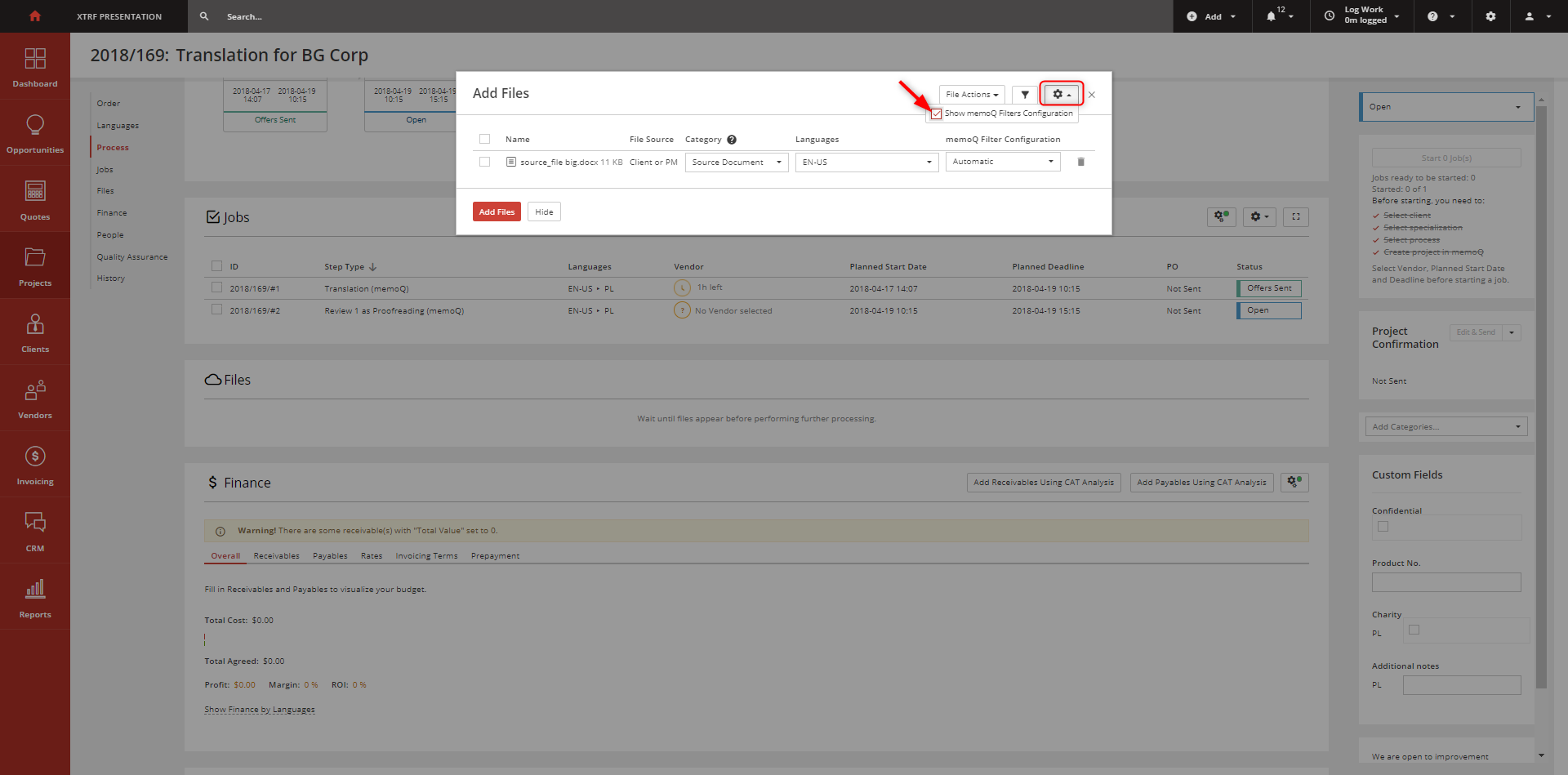 When checked, a memoQ Filter Configuration drop-down list is displayed in the Add Files window.
Select desired filter configuration from the drop-down list. By default, memoQ's Automatic filter configuration is selected.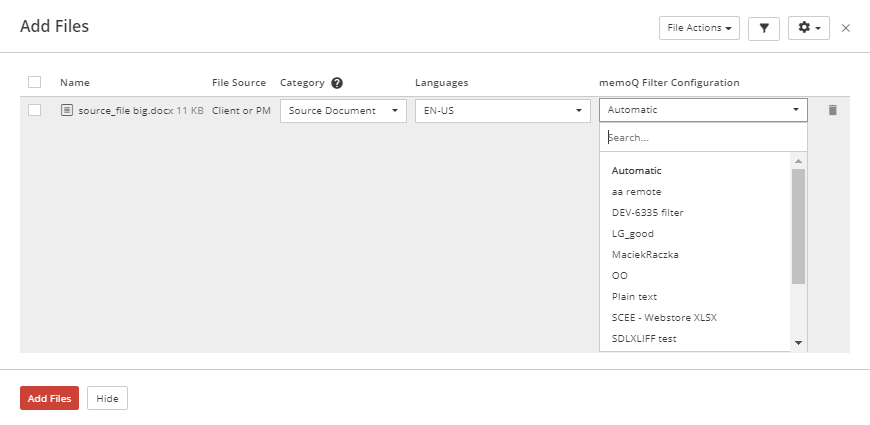 When you are ready with all other settings, click Add Files button. The Source Document in question will be imported to the linked memoQ project with the use of selected filter configuration.
Note:
Selecting memoQ Filter Configuration is possible only for files categorized as Source Document in Smart Project. You also need to create a linked project in memoQ first.