Articles
Changing your vendor e-mail address after he finished registration might be troubling as XTRF prevents (by default) changing it due to its connection to Vendor Portal. We understand that sometimes vendors do change their e-mail address and they don't want to lose connection to their existing account so here is an instruction that will show you how to change e-mail of already registered vendor.
Go to the Vendor Contact Person that will be changed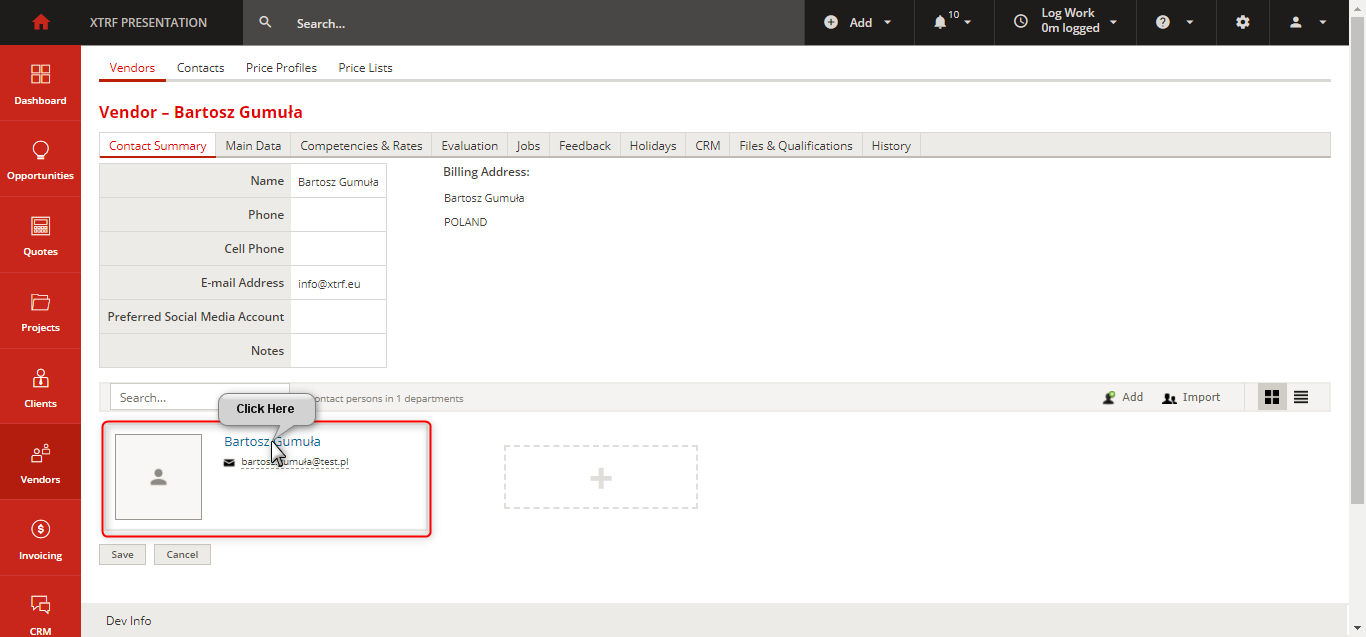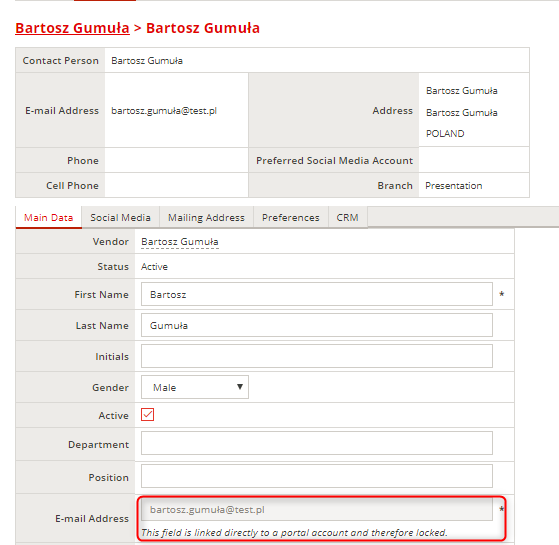 Mark the contact person as inactive
This will unlock the e-mail field
Change the e-mail address to the one provided by Vendor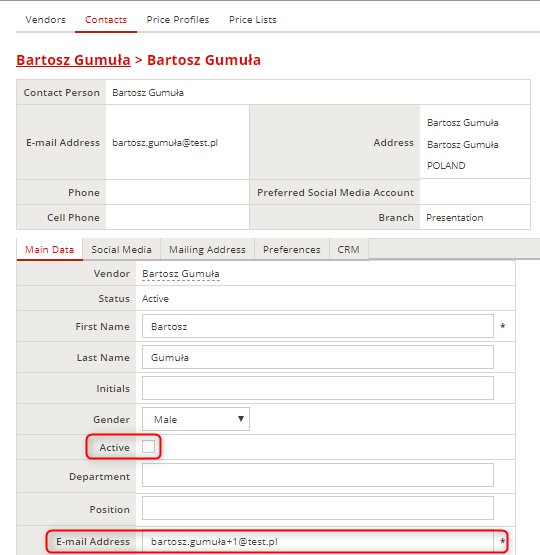 Mark the contact person as active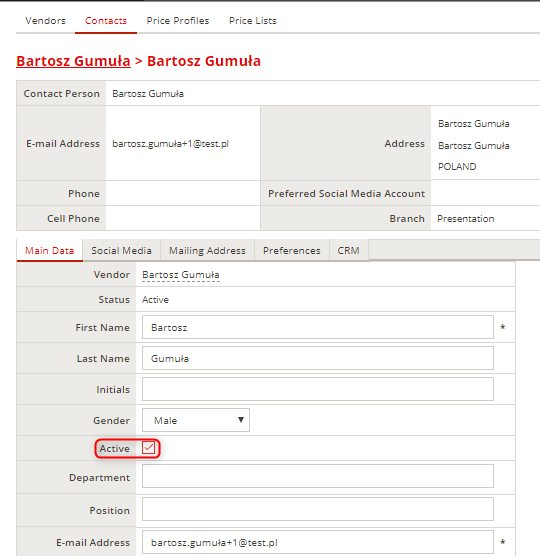 Send an invitation e-mail to the Vendor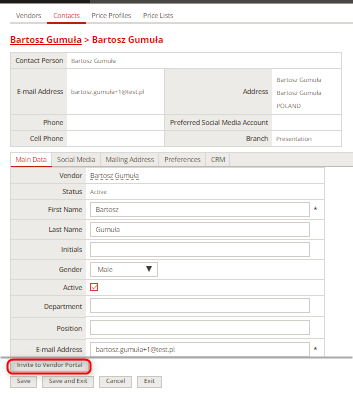 Vendor will be able to confirm e-mail address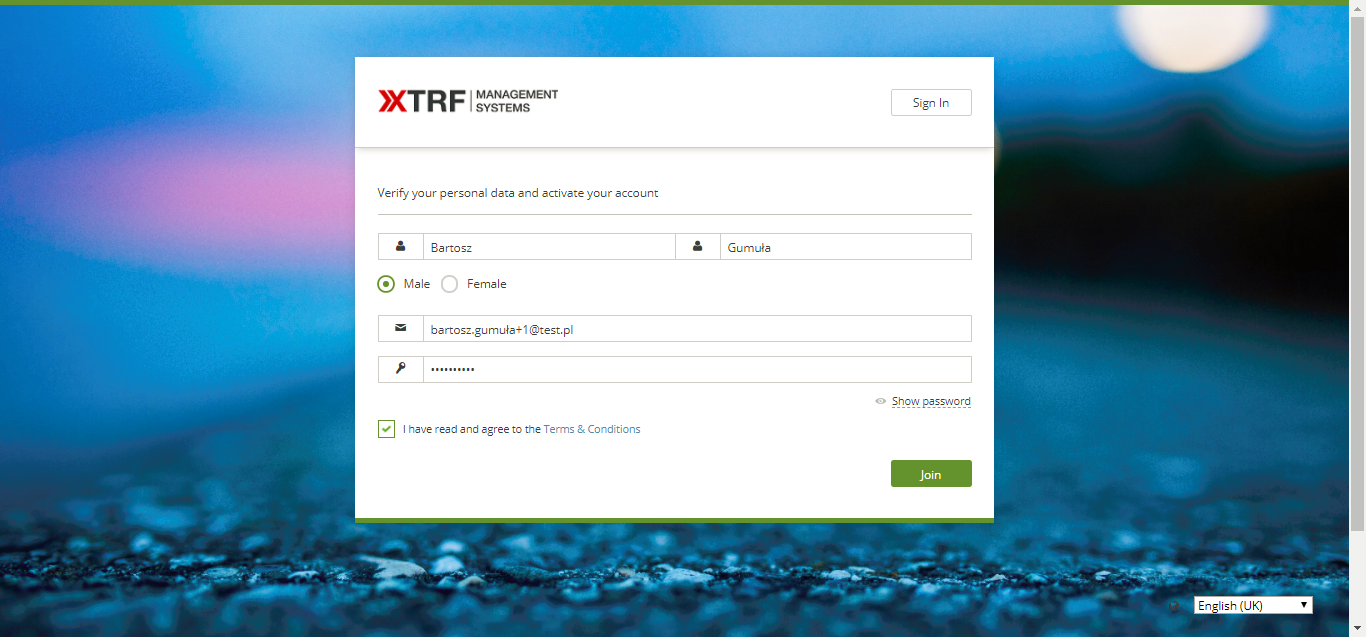 When Vendor finishes the confirmation, the change will be visible in Home Portal and address will be locked once again.